Essien grateful to Ghanaians, GFA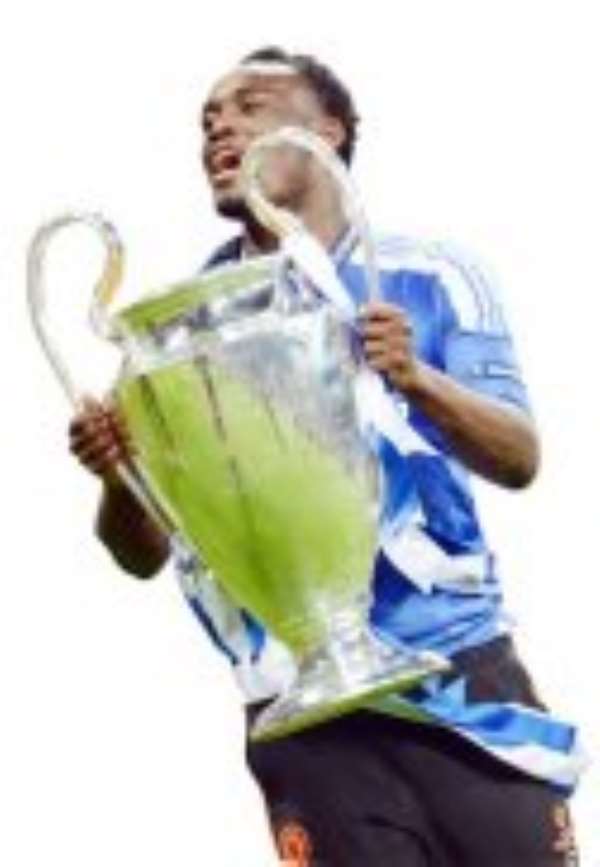 Michael Essien celebrates with the UEFA CL cup
Michael Essien has written to the Ghana Football Association (GFA) to express his gratitude to the people of Ghana for their support following his UEFA Champions League win with Chelsea.
The GFA sent a message to the midfielder this week, on behalf of the people of Ghana, to congratulate him after his club clinched the top prize in European football.
Essien has responded by dedicating the title to the people of his country.
Below is the full text of the message Essien sent to the GFA:
Many thanks for your kind words.
It is indeed a great moment for me and my team mates, one that we have
worked for as a team for many years.
I share this special moment with all my fans especially in Ghana, who
have supported me with prayers and well wishes through the good and
bad times.
Many thanks to the GFA for all your support over the years.
This is a medal for all Ghanaians, they are all champions in my heart
and I dedicate this to them.
Yours sincerely
Michael Essien
source: Ghanafa.org