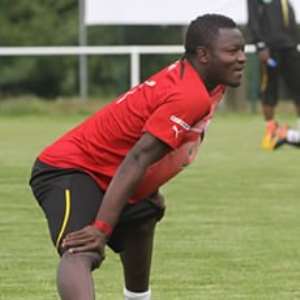 Black Stars midfielder Sulley Muntari says there is little he can do to convince Prince Boateng to rescind his decision of quitting national football.
Kevin Prince Boateng announced his decision to quit the national team in November last year citing health reasons.
Sulley Muntari also told JOY Sports he expects his team mate in AC Milan, Kevin Prince Boateng to change his mind in the near future and return to the Black Stars.
Media reports have suggested Muntari could be playing a major role in convincing Kevin to rescind his decision to retire but the 27 year old explains the Ghana Football Association is leading that.
"I am not GFA, I play for the Black Stars so the GFA is working on that but I hope he comes".
"For now, he is not ready, maybe in future he will but we have good players who can do the job."
Muntari is tipped to captain Ghana for the opening 2014 World Cup qualifiers against Lesotho and Zambia next month.