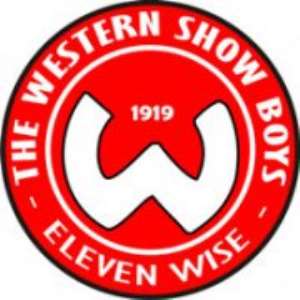 Accra , May 21, GNA - Sekondi Eleven Wise will inaugurate their new Board of Directors on Tuesday, May 22 at the Palace of the Omanhen of Essikado Traditional Area and Life Patron of the club, Nana Kobina Nketsia V.
A statement from the Club copied to GNA Sports said the new Board is constituted by Magnus Rex Danquah, Executive Chairman of RICS Consult Limited,; Wilson Arthur, CEO of Wilsad Support Limited, owners of the Skyy Media Group; Jojo Duncan, a Businessman; and Philip Kwasi Nkrumah, former Mayor of Sekondi-Takoradi, who is also the Board Secretary.
The rest all ex-officio are the Deputy Regional Minister for Western Region; and the Members of Parliament for Effie Kwesimintsim; Sekondi; Takoradi; Ketan –Essikado; and Agona (Ahanta -West District).
According to the statement, the Board will among other functions provide guidance for the evolution of a corporate strategic plan for the club towards its Centenary celebration (1919-2019).
The Board will also consider other appropriate club structures necessary for strengthening its profile as a tool for bonding the community and its youth, as well as provide direction for the Club's marketing, merchandising, licensing and website as avenues for maximizing Eleven Wise FC's revenue streams.
Eleven Wise, currently in the second-tier won the league in 1960, which serves their biggest achievement in Ghana football.
GNA