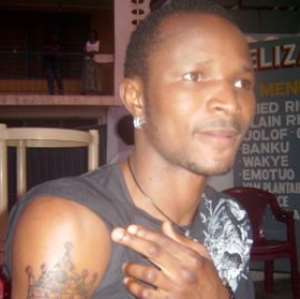 The Public Relations outfit of former World Champion, Joseph King Kong Agbeko, has denied rumours of the cancellation of the world title fight scheduled for May 26 in Accra.
Agbeko's communications director, Ebenezer Noye, said in a telephone interview yesterday: 'As far as we are concerned, the fight is coming on, and my man has stepped up his training, he even trained this morning.
'We are not aware of any cancellation. In fact, we haven't heard anything from the promoters, the fight is coming on, as far as I know,' he added.
Noye also denied speculations that Team Agbeko was demanding a huge purse for the fight code named 'Now or Never' put together by Golden Mike Promotions.
He also revealed that Team Agbeko had no hand in inciting boxers like Braimah Kamoko aka Bukom Banku and Joseph Tagoe on the same bill to demand high purses.
 Agbeko, a former IBF Bantamweight champion, currently trains at the Bridge Boxing Gym, North Ridge in Accra and he is scheduled to mount the ring against Filipino opponent, Michael Domingo, in their International Boxing Organization (IBO) bout.
Agbeko lost his IBF crown to Mexican Abner Marez last year.
Indications are that the probable cancellation of the bout has saddened the fight promoters, having injected so much in the forthcoming showpiece.
By Kofi Owusu Aduonum