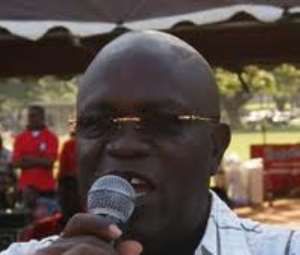 Accra, May 10, GNA – Wolanyo Agra, Director General of the National Sports Authority (NSA) has underscored the need for timely release of funds ahead of International Games to avoid inconveniences and difficulties in preparations.
A greater chunk of the lapses that rocked the nation's participation at the 2011 All Africa Games in Maputo, Mozambique has been attributed to the late release of funds; and with the London 2012 Olympic Games barely two months away, Agra wants the practice curbed to avert similar problems.
The NSA Director General mentioned the early release of funds in his six-point recommendation to the Ministry of Youth and Sports as part of his response to the Report of the Committee of Inquiry to investigate the preparation, participation and performance of Ghana at last year's multi-sport event.
Mr Agra also advised on the setting up of a Ministerial Review Committee to review the challenges of tournament organisations in the country.
According to him, a buffer storage policy must be adopted to allow for the stores to be permanently filled with adequate logistics and materials at all times to ease tournament organizational difficulties.
On accommodation problems, he appealed for the rehabilitation and expansion of the hostel at the Winneba Sports College to accommodate athletes for camping as well as the provision of Sports Hostels with catering services in Accra and other parts of the country.
Agra also urged the Ministry of Youth and Sports to pursue the restructuring of the Technical Wing of the Authority, which was also fingered in the recommendations of the Maputo Probe Committee.
"This assistance should be geared towards ensuring that the approved recruitment exercise to equip the Authority, particularly the technical wing, is effectively implemented."
Meanwhile, the Ministry of Youth and Sports is yet to comment on the Report of the Maputo Probe Committee.
GNA