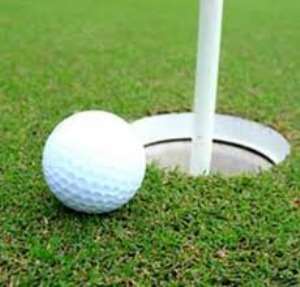 Accra, May 7, GNA - Thirty-two golfers progressed out of 64 last Saturday to the 1/16th stage of the MTN/Celebrity Spoons Golf Season Three championship at the Celebrity Golf Club, Sakumono.
The competition drew some of the Club's finest distinguished golfers who played on one of the difficult courses in the country.
Club Captain Coussy Pierre commended the participants for their impressive turn up, and gave the assurance of an expected-uncompromising showpiece in the 1/16th stage on a date to be announced later at the same venue.
The CEO of MTN, Michael Ikpoti commended the participants for honouring the invitation and pledged his outfit's continued support for the progress golf in the country.
At the end of the Season Three, winners of the Season Two took home various prizes for their individual excellence.
Martin Osei who reigned supreme at the event, received a giant trophy. The proud winner maintained his form and was among the 32 golfers who made it to the next stage of the competition.
He was followed by Bruce Porter and Tim Monk, who also took home trophies and prizes for their efforts.
GNA