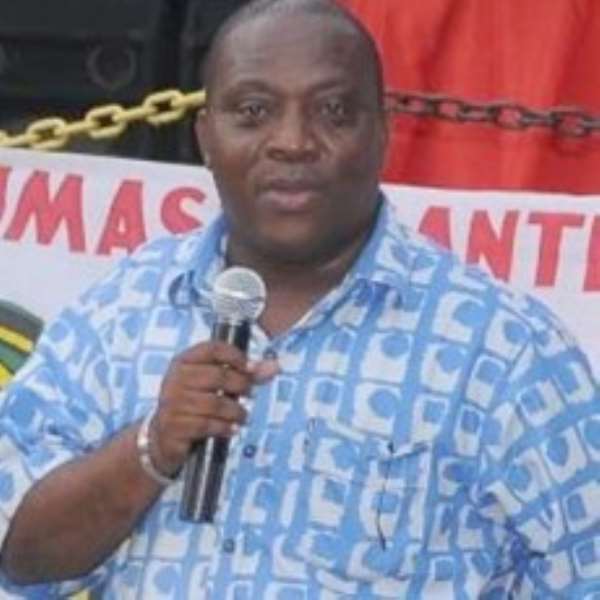 Kudjo Fianoo, Ashgold's CEO
The Operations Director of Aduana FC, George Gyau has fingered the CEO of Ashgold, Kudjo Fianoo and GTV's Kennedy Boakye-Ansah as the men behind the manhandling of officials and players of Aduana FC after their match at Len Clay stadium.
The rivalry between the two clubs has always been intense after Aduana FC snatched the 2009/2010 Premier League from Ashgold by way of the head-to-head format although no violence had ensued until Wednesday's match.
Speaking on "Agokansie" on Multi TV's morning show, "Badwam", the Operations Director of Aduana FC accused the C.E.O of Ashgold and a Sports Presenter on GTV, Kennedy Boakye- Ansah as the main protagonists behind the attack.
According to George Gyau, the demeanor of Kudjo Fianoo prior to the start of the match did indicate what the Ashgold team had in mind and was therefore not surprised after the incident.
He added that the Ashgold fans are noted for their notoriety since this is not the first time they are doing that and so they should be brought to book.
The same treatment was meted out to other visiting clubs notably Berekum Chelsea and Hearts of Oak, he explained.
The CEO of Ashgold, Kudjo Fianoo admitted and condemned the happenings after the match but however denied organizing the perpetrators to attack Aduana officials.
I don't know any of the perpetrators and I will never contract anybody to that, he said.
The CEO assured all stakeholders of the game that his management together with the Police will find a lasting solution to the problem in order for it not to occur again.