Champions League: Blues chase £10m bonus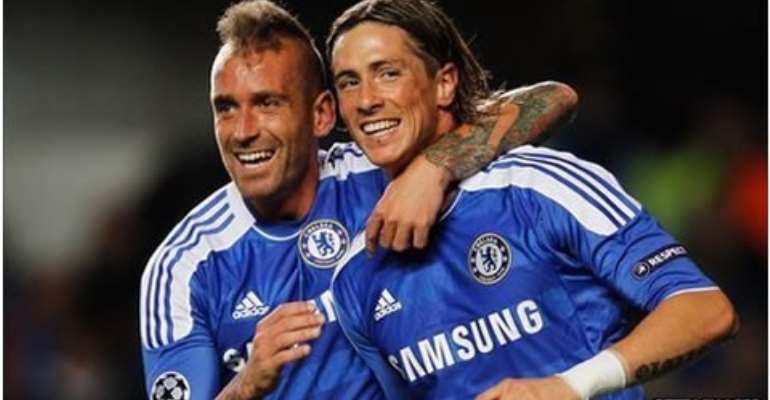 Chelsea stars are in line to pocket £10million in bonuses if they beat the odds and win the Champions League.
The Blues go into tonight's blockbuster return against favourites Barcelona just two games away from owner Roman Abramovich's Holy Grail.
And the Russian billionaire has set aside the sum in incentives for his squad and interim boss Roberto Di Matteo.
Each of the 25-man Euro playing squad will receive around £350,000 should they go all the way to glory at the Munich final on May 19 and that adds up to a cool £8.75m.
Di Matteo is yet to receive an overall increase in the £1.2m-a-year salary he was paid as No 2 to sacked Andre Villas-Boas.
The final terms of his bonus is also still under negotiation.
But club insiders reckon the former Chelsea midfielder will receive £500,000 as a 'thank you' for turning around the club's season — even though it does not guarantee him the job on a permanent basis.
The backroom staff, too, will get extra cash for playing their part if Chelsea can hold onto their 1-0 first-leg lead and then beat either Real Madrid or Bayern Munich in the final.
Di Matteo has lost just once in 14 games since succeeding axed AVB seven weeks ago.
He has guided them to the FA Cup Final and his impact has been remarkable even though a top-four finish in the Premier League looks unlikely.