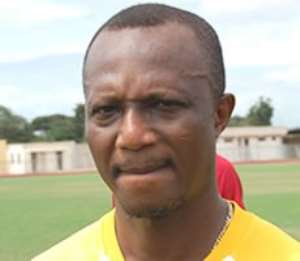 Black Stars Coach Akwasi Appiah has indicated that, he will not make major changes to the current Black Stars squad in his two year tenure as coach despite concerns, many of the players have gone past their prime.
Several Black Stars squad players are inactive at club level and Akwasi Appiah had indicated he would only invite players who have regular playing time at club level.
But in a surprise turnaround to comments that raised eyebrows by some senior players of the team, Akwasi Appiah in an interview with JOY Sports explains, he will work with the current set up.
"It will not be the best to collapse the old team and bring out a whole set of new players but I think it will best to build around the old team". Said Coach Kwasi Appiah
There are suggestions, Ghana should gradually be fading out some old stars with the likes of John Paintsil, John Mensah, Richard Kingson and others struggling with club form but Akwasi is adamant he has a great squad.