Kwesi Appiah excited by Ghana challenge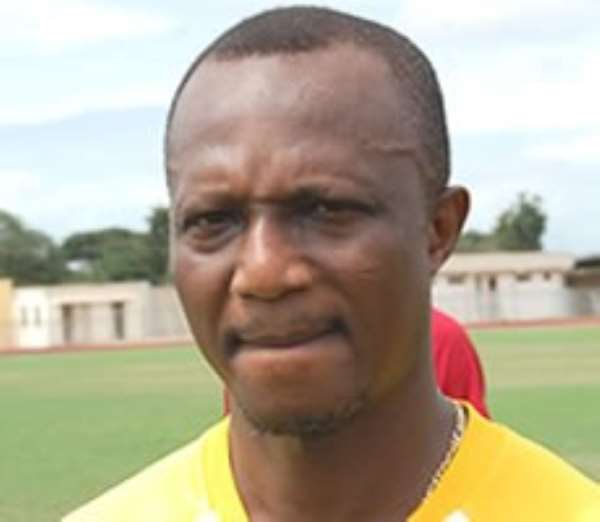 Kwasi Appiah
Kwasi Appiah is happy with the chance to guide the Black Stars and says he is confident of formulating a plan to make his reign a success.
The Ghana Football Association promoted the ex-international and assistant coach of the team to the position of head coach, making him the ninth Ghanaian national to take charge of the Black Stars since 1963.
Appiah is facing his biggest task of his career after title-winning spells in his playing days with Asante Kotoko.
His brief for the Ghana job after agreeing a two-year renewable contract is to lead the Black Stars to glory at the 2013 Africa Cup of Nations and to reach at least the semi-finals of the 2014 World Cup in Brazil.
The former Ghana captain says the task is challenging but considers those targets achievable as he plans towards qualifying the Black Stars for both major competitions.
"I know the expectation out there is huge and rightly so, it will always be same for any coach who takes up the Black Stars," Appiah told www.ghanafa.org.
"It's a challenge which can be very exciting depending on how things go, I mean results and the progress we make."
He says he is not embarking on a new project which will be centred on phasing out old players with a new crop of hungry young stars.
"My plan is not to make major changes to the team. Equal opportunities will however be handed to every available player.
"They[old members of the team] have done so well over the past years and have got us into good positions of winning titles. We have come close in the past but we have to build on that and progress well in the future.
"I intend to get the best out of every player with the hope that we reach the next level of winning something," the Black Stars coach said.
"That[winning titles] will bring satisfaction to myself, the players and my employers, the GFA and the entire country.
Appiah's first game in charge of Ghana will be against Lesotho in a 2014 World Cup qualifier at home.