Minister advocates fight against corruption in confirmation of DCEs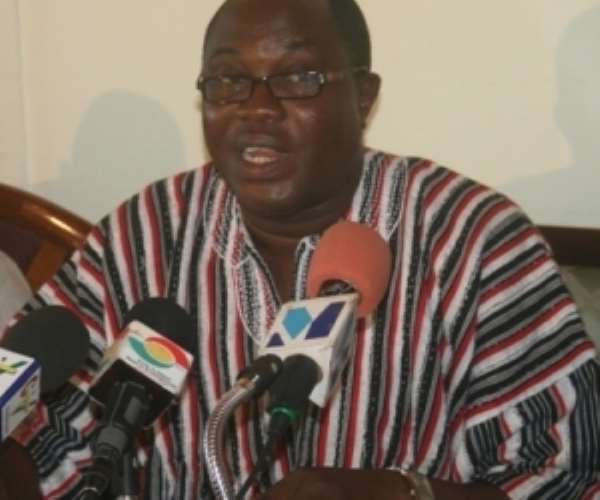 Kumasi, April 14, GNA – Mr Samuel Ofosu Ampofo, Minister of Local Government and Rural Development, has appealed to traditional authorities, governance institutions and civil society organizations to assist the Ministry to tackle the alleged extortion and other underhand dealings by assembly members during confirmation of District Chief Executives (DCEs).
He said the issue that has become an open secret, undermined the integrity of the assemblies and promoted corruption at the local level.
Mr Ofosu Ampofo was responding to concerns raised by Susubribi Krobea Asante, Omanhene of Asante-Asokore Traditional Area, at a seminar organized by the ministry, to update the National House of Chiefs on current trends and initiatives regarding the decentralization process.
The chief had complained about reports of the payment of huge sums of money by persons nominated by the President for positions of metropolitan, municipal and district chief executives, to influence their confirmation.
He said if this was true, it could be part of the causes of the lack of transparency in the activities of the assemblies and corruption that tended to slow down the pace of progress at the local level.
Mr Ofosu Ampofo said the matter was of public concern and urged assembly members and the nominees to desist from the practice because it compromised their integrity.
He asked them to appreciate that they needed to serve the interest of their people and not their personal convenience and comfort.
Touching on the constitutional requirement of 30 per cent appointment of the membership of the assemblies in consultation with the traditional authorities, the Minister said though there had been challenges, efforts were being made to streamline the procedures.
He said starting with the newly created districts to be inaugurated in June this year, the Ministry will write directly to traditional councils through their respective regional houses of chiefs to nominate people they want to be appointed to these assemblies.
The minister said this practice will go for all district assemblies in the subsequent elections, and districts with multiple traditional councils would be made to design their own procedure for selecting their representatives to the assemblies.
GNA