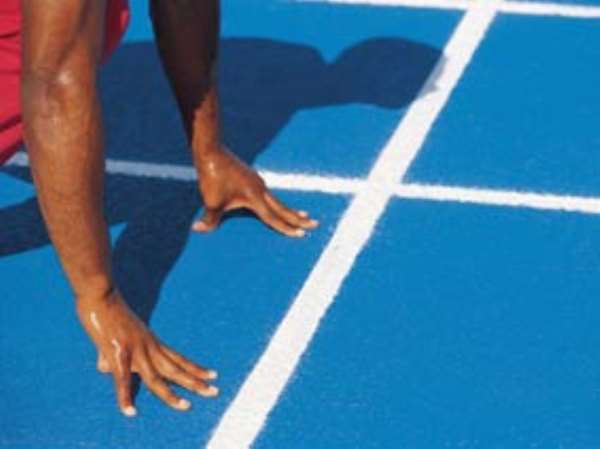 After three years of inactivity, athletes get back onto the tracks and fields to compete in the National Athletic Championship at the Kumasi Stadium beginning this morning.
However, the once high profile and enthusiastic event which brought the nation's best together, may not attract the same fan fare that such an event did in the past.
The long delay in getting the competition organised coupled with the fact that most of the big names who bring the excitement to the fans would all be missing as most of the them would not be part of this weekend's competition.
Indeed, most of these athletes are now foreign-based and they are not part of the two-day national event while the few good ones around are quite disillusioned and are not so keen in taking part in the competition.
In the absence of such stars like Eric Nkansah, Aziz Zakari, Margaret Simpson, Monica Twum, fans have been assured that they would have something to cheer about as there would be some new revelations from among the athletes who would be participating in the various track and field events.
"There are new athletes knocking on the doors of stardom and because winners of the competition would be selected for the All Africa Games, there certainly will be a high level of performance from these unsung stars," an official of the Ghana Athletic Association (GAA) said in an interview.
One hundred and fifty (150) athletes drawn from the regions, the Security Services and the Ghana University Sports Association (GUSA) will be competing in the sprints events, the middle and long distances, the relays as well as the various field events.
The preliminary events would be held today while the finals take place tomorrow. Winners of the various events, whose times and points match up to what is required at the international level, will be selected for the All Africa Games.