Birim Central MCE urges party agents to abide by electoral code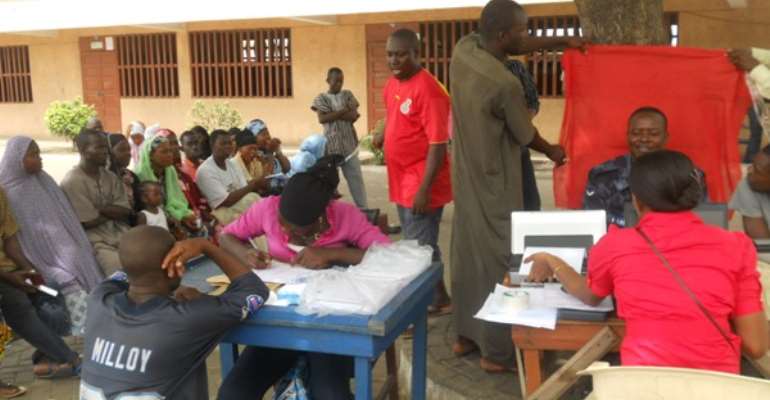 Akyem Oda, April 12, GNA - Ms Ophelia Koomson, the Birim Central Municipal Chief Executive (MCE), has appealed to political party agents monitoring the biometric voter registration exercise to abide by the laws governing the exercise to help promote peace and tranquillity.
She advised them that they always use the challenge forms to protest the registration of people they suspect to be aliens or minors instead of physical confrontation.
Ms Koomson gave the advice when she toured a number of registration centres in the Municipality to assess the progress of the exercise.
She cautioned minors not to inflate their ages to enable them to register because that action would result in them being prosecuted when caught and also make them to retire early from their employment in the future.
Ms Koomson advised eligible voters to guard against double registration because they would eventually be found out and made to face prosecution.
She commended the various political party agents for the mature manner they had conducted themselves so far.
Ms Koomson appealed to the Electoral Commission (EC) and all stakeholders to heighten public education on the exercise, especially in the rural communities, to ensure that all eligible voters get registered.
She also appealed to the EC to ensure that all equipment to be used for the December polls are well tested so as not to give cause for any party to complain.
GNA