Obama, Cameron must compel Mills to act on biometric registration violence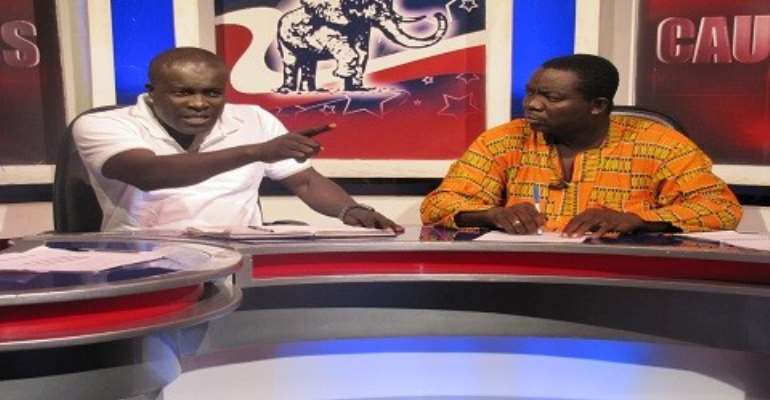 A member of the opposition New Patriotic Party's communication team, Daniel Titus-Glover says the international community should compel President Mills to act on the reported cases of violence which has characterised the ongoing biometric registration exercise.
According to him, the international community's involvement has become imperative since the police administration has failed to act on the reports of violence.
"If the NPP is reacting, you see the police coming in but when the NDC is misbehaving, you see the police standing aloof and they watch. They want us to be killed?" Mr. Titus-Glover queried adding "that should not happen."
"That is why I am saying that the international community cannot spend their tax payers' money on an election and fold their arms and allow President Mills and his executive to be killing Ghanaians, they must act," he stressed.
Mr. Titus-Glover made these assertions when he appeared on Multi TV's political talk show, Minority Caucus.
He told show host, Yaw Buaben Asamoa it is time the NPP stopped talking and acted to defend itself against the attacks from persons he said were NDC thugs, and also since their attempts to get the police to heed their complaints have yielded no results.
"If it means the American Marines must come into this country to support us, they should come in because the police are not ready," he said.
"Obama must compel him (President Mills), David Cameron must compel him (because) there is chaos in this country" a visibly charged Titus-Glover said.
According to him, the youth wing of the NPP, the Young Patriots, have already written a letter to the World Bank Country Director about the commotion which has engulfed the ongoing biometric registration exercise.
Another member of the NPP Communication team, Joseph Asamoah-Gyamfi who was also on the show stated that "when we react then the police come after us they do not go after them so as we speak now we don't trust the police because their own leader is incapacitated. And when any other police officer wants to do the right thing, the person is victimized. So how will he act?"
He thus served notice that the Young Patriots will hit the streets should the Tafo-Pankrono Police Commander, DSP Kwesi Ofori or the MTTU Commander, ACP Angwubutoge Awuni be removed from their current posts since they were acting in accordance with the law.