Stevanovic's ultimatum to Ghana FA ends today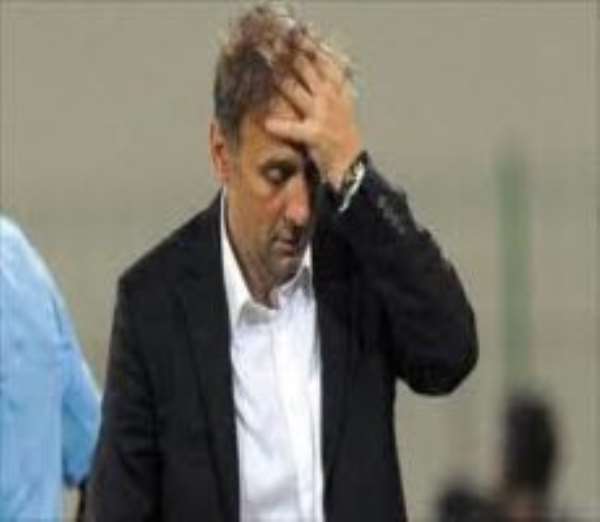 Coach Goran Stevanovic
Serbian coach Goran Stevanovic's 14-day ultimatum to the Ghana Football Association to pay him his 820,000 Euros compensation ends today, Wednesday.
Lawyers of the former Black Stars coach are threatening to go to FIFA if the Ghana federation defaults.
Stevanovic - who had ten months left on his contract - was let go last month for failing to win the 2012 Africa Cup of Nations.
His legal representatives claim he deserves a 24-month consolidated salary and the remainder of his signing on fee which is 100,000 Euros.
They are also demanding a reason for the dismissal of the former Partizan Belgrade coach.
The 45-year-old alleged that the Football Association's vice-president told him his safety could not be guaranteed in the country.
Stevanovic signed a 30,000-Euro monthly salary contract in 2011.
He played 17 competitive matches; won nine, lost four and drew four.