'Discipline Broke Down In Stars Camp'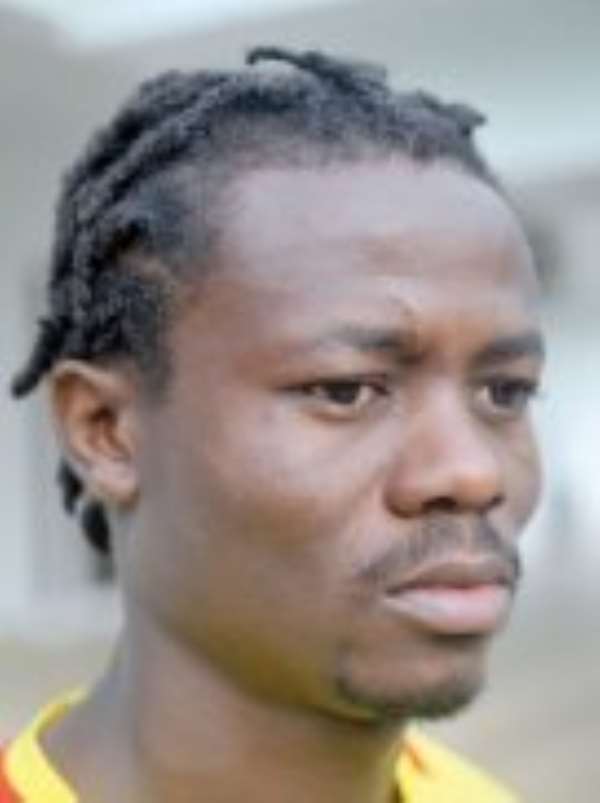 Anthony Annan - Black Stars midfielder
The Ghana Football Association (GFA) has confirmed speculations that there were indiscipline and divisions in the Black Stars camp during Ghana's particiaption at the recent AFCON 2012 tournament in Gabon/Equatorial Guinea.
The president of the Ghana Football Association (GFA, Mr Kwesi Nyantakyi, told a press conference at the FA secretariat last Wednesday that those were some of the problems which were contained in Coach Goran Stevanovic's technical report on the team's perfromance at the tournament.
According to Nyantakyi, who doubles as the chairman of the Black Stars Management Committee, the issue of disrespect by some players, particularly some of the young players, as well as some of the players being selfish instead of seeking the interest of the team, affected the team spirit.
Mr Nyantakyi made this admissions last Wednesday when the GFA briefed the media on matters arising from the Stars' participation in CAN 2012 where they finished fourth.
"During the competition we observed that some players played to achieve personal fame, prominence and excellence to the detriment of the team.
"When this came to our attention we called a meeting where the issue was discussed in the open.
"We believe that during the course of the competition that that discussion contributed in improving the situation but it did not totally eliminate it. We also had complaints of some of them, especially the senior players, accusing some of the junior ones of disrespect.
"These are things we believe will have to be dealt with on a continued basis so as to be able to help the players get out of these
unfortunate character traits which affected the team adversely."
Despite these issues, Coach Stevanovic maintained that the level of discipline was high even though the technical team's report presented to the Executive Committee of the GFA indicated that there were cracks in the team and also alleged of the use of black
magic or juju by some of the players was to blame for that.
"The level of discipline was high," Stevanovic told the press conference, but he is reported to have said something different in his report.
"After losing to Zambia, there arose so many accusations amongst the players during my meeting with them. I have learnt great lessons from African football and also about Ghanaian players' behaviour on and off the field.
"We all need to help in changing some players' mentality about using black power to destroy themselves and also make sure we instill discipline and respect for each other," Stevanovic wrote in the technical team's report to the executive committee.