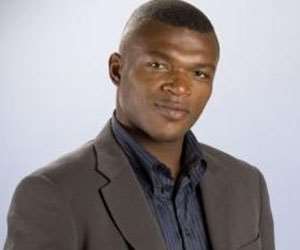 The appointment of a new Black Stars coach will be made within the next three weeks, Ghana FA boss Kwasi Nyantakyi has revealed.
The Ghana FA is head hunting for a replacement for Goran Stevanovic who was sacked following his inability to lead Ghana to Nations Cup triumph in Gabon and Equatorial Guinea earlier this year.
A lot of names have emerged as possible candidates for the coveted job with ex-France international Marcel Desailly most likely to be appointed.
Nyantakyi however says the Executive Committee will be meeting in the coming days to fashion out modalities for the Serb's replacement.
He hinted a decision could be reached latest within three weeks to give the new man enough time to settle in before Ghana's first 2014 World Cup qualifier against Lesotho in June.
'There is no format for the selection of the Black Stars coach,' he said during the Ghana FA's first monthly press briefings in Cape Coast as part of the federation's tour of the Central Region.
"The only criteria is competence.
'The Executive Committee will be meeting very soon to kick start the process of appointing the next Black Stars coach.
'We are looking at taking the decision very early so whoever takes over gets at least six weeks to prepare the team for the qualifiers in June.'
The Black Stars are billed to take on reigning African champions, Zambia, the same side they lost to in the semi-finals of the 2012 AFCON, a week after battling Lesotho.