Moyes advocates 20% pay cut in Premiership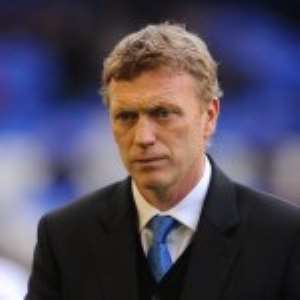 Everton boss David Moyes
Everton boss David Moyes has called for "everyone" in the Premier League to take a 20% pay cut and make football more affordable for supporters.
Moyes, who celebrates 10 years in charge at Goodison Park this month, joined the Toffees on 15 March 2002. He told the Sunday Express:  http://news.bbc.co.uk/sport1/hi/football/teams/e/everton/1872234.stm "Perhaps the suggestion would cause some mayhem. http://www.express.co.uk/posts/view/305939/David-Moyes-wages-war
"People might say it'd be harder to attract players but we have to take responsibility for the long-term health of football."
The 48-year-old added: "Everyone in the Premier League [should] take a 20% pay cut to put football finances back on an even keel and allow a significant reduction in ticket prices to make football more affordable for the ordinary fan.
"We should be filling all the grounds all the time. Clubs have to control their money properly and only pay what they can actually afford. People have to be held responsible when things go wrong.
"Every family in the country at the moment has to finance correctly. They can't overspend. Why is football different? Football's been around for 150 years and it has come a long way, but we have to make sure we don't take it away from its roots. We must not get too far away from people."
Moyes has been named manager of the year three times in his Everton tenure – in 2003, 2005 and 2009 by the League Managers' Association.
Moyes, whose team are 11th in the league, also said he is also worried about the growing power of players' agents in the game. "That's a change for the worse," he said.
"It was a better situation 10 years ago. Back then, I looked at the way agents abroad had control of the players, and in some cases the clubs, and thought that couldn't happen in Britain.