Chile 1-1 Ghana: Medeama's Mpong Scores Debut Goal For Black Stars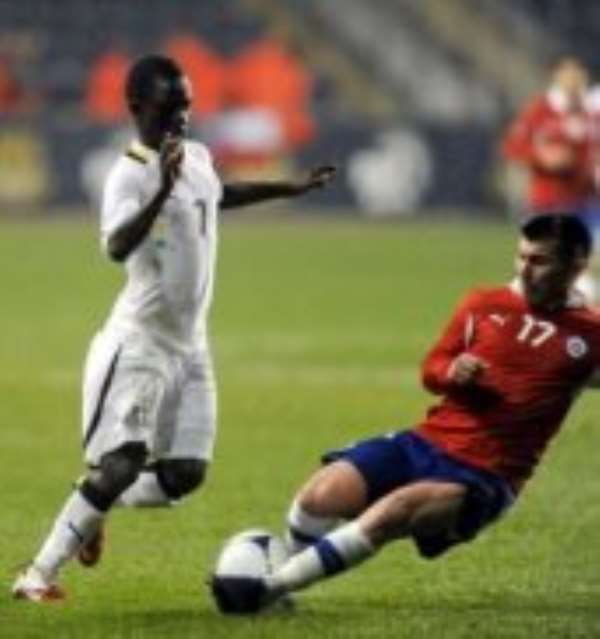 Ghana's Richard Mpong steals the ball from Chile's Gary Medel. Photo credit: AP
Matias Fernandez scored on a penalty kick in the 75th minute, lifting short-handed Chile to a 1-1 draw with Ghana in an exhibition game Wednesday night.
Five minutes after midfielder Matias Campos was ejected, Fernandez beat goalkeeper Adam Larsen Kwarasey from the penalty spot.
Ghana, which eliminated the United States from the 2010 World Cup in the second round before losing to Uruguay on penalty kicks, took the lead when Richard Mpong beat keeper Claudio Bravo in the 42nd minute. Mpong had come on as a substitute in the 17th minute.
Ghana, ranked 23rd in the world, started six players who also opened its 1-0 loss to Zambia in the African Cup on Feb. 8.
Chile is ranked 12th in the world and fell to Brazil in the second round of the 2010 World Cup.