NDC Cadres asked to rekindle their spirit of patriotism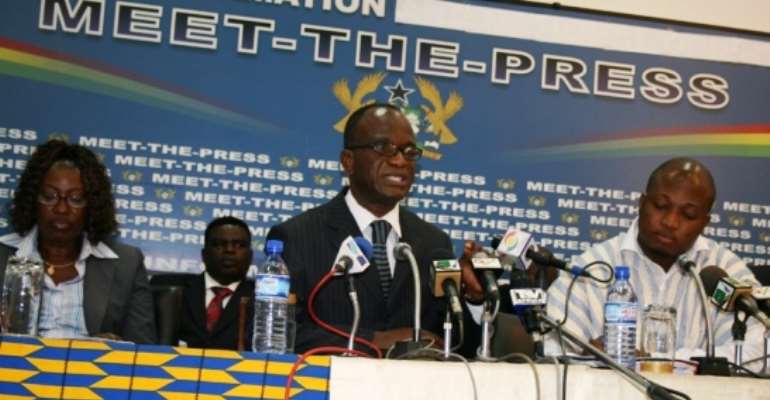 Winneba (C/R), Feb. 23, GNA – The Minister of Lands and Natural Resources, Mr Mike Hammah has asked cadres of the National Democratic Congress (NDC) to remember their sacrifices and dedication that contributed to the birth of the Party, and to rekindle their spirit of patriotism to help protect the country from charlatans.
Mr Hammah who is also the Member of Parliament (MP) for Effutu, made the call when he addressed cadres of the Effutu Constituency and said it was about time they put aside their personal grievances and work for the Party to win the 2012 elections.
He asked them to join hands with the Constituency executives to sensitize the electorate on development programmes and projects the government under the leadership of President John Evans Atta Mills had done within three years as compared to the first four years of the government of the New Patriotic Party.
He said winning power was a matter of numbers and expressed the hope that coming together and forging ahead would be the best way to move the party forward.
According to Mr Hammah, the NDC was the only party that had the ability to make Ghana a better place to live. "Ghanaians should not let fabricated stories and lies against the government mislead them otherwise they would live to regret in future", he said.
He appealed to the cadres to stand firm and contribute to sustain the Better Ghana Agenda for future generations to benefit.
Mr Albert Sam, a cadre and convener of the meeting, asked fellow cadres not to sit on the fence unconcerned, while the democratic dispensation which came into being through their dedication, toils and sacrifices was being destroyed by people who did not have the nation at heart.
He urged them to let bygones be bygones and join the crusade to ensure that the NDC won the December elections.
Dr Ayerebe Acquah, former Central Regional Minister during the Rawlings regime said the current management style of the political system had given rise to problems in the Party which needed to be revived and strengthened to enable it to win the 2012 elections.
He said as cadres they should not fight among themselves but rather see themselves as one people with a common destiny to protect and preserve the peace the country was enjoying.
GNA