Ambassador Ray Quarcoo commends Ghana Olympic Committee (GOC)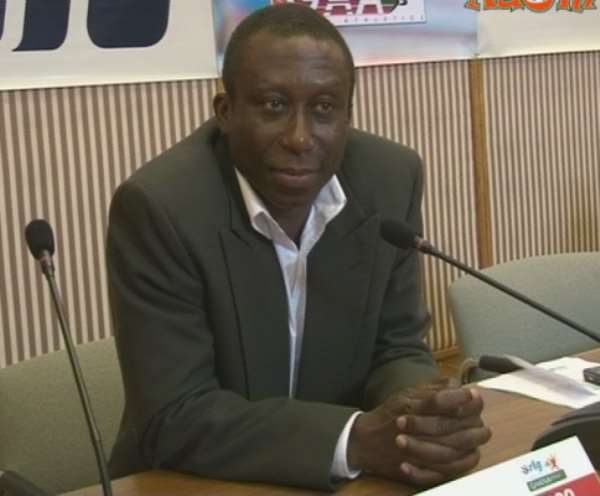 Accra, Jan. 19, GNA - President of the Ghana Amateur Boxing Federation, (GABF) Mr Ray Quarcoo has commended the Professor Francis Dodoo led Executive Committee of the Ghana Olympic Committee (GOC) for their courage in standing up against the tides during the long leadership struggle and dispute within the GOC.
Mr Quarcoo who is also Ghana's Sports Ambassador, said the executive demonstrated courage and leadership qualities during the struggles and have since been professional in handling the affairs of the GOC since their assumption of office, adding that sports administrators can learn from their example.
"Having had the opportunity once to humbly serve as a member on that august body, which to me was a national service, that earned me recognition and commendation from the late Honourable Juan Antonio Samaranch, former President of International Olympic Committee, (IOC) I believe the country is on the path to regain its former glory in the international movement". He stated.
Mr Quarcoo described the past two years before the elective general elections of the GOC as the darkest chapters in the Olympic fraternity, "but there were people like Professor Dodooo defending the ideals and principles upon which our great nation was built.
"Within a relatively short period of time, with keen interest, I have noticed the tenacity and commitment to revamping the hitherto moribund sport associations, particularly those referred to as the lesser known ones, which reflected in the inadequate resources and budgetary allocations.
"You are doing this through regular consultations, seeking to strengthen the working relationship between the Associations and the GOC, an initiative which was glaringly non-existent before you assumed office". He reasoned.
He, however, noted that it was time all forces come together to build and efficient Olympic movement to entirely focus on the development of sports in Ghana and to ensure the preparations of athletes towards the London 2012 Olympic Games and beyond".
GNA