African leaders must boost AIDS programmes: Bush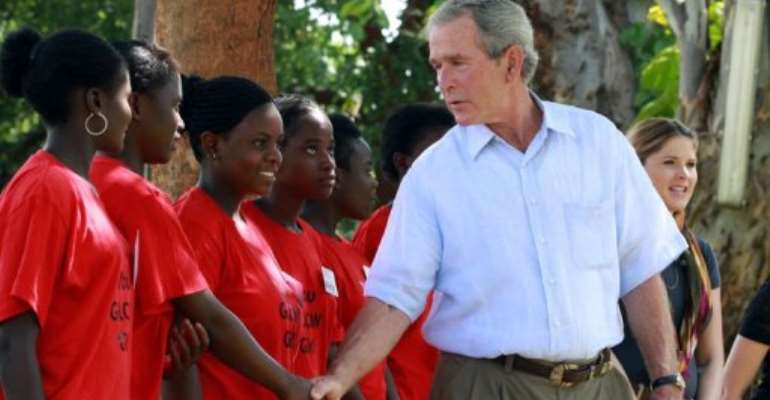 ADDIS ABABA (AFP) - African leaders must ensure that programmes to fight HIV/AIDS on the ravaged continent are successfully carried out, former US president George W. Bush said Sunday.
Bush said at the opening ceremony of the International Conference on AIDS and STIs (ICASA) in Africa that funding from foreign donors such as the US President's Emergency Plan for Aids Relief (PEPFAR) alone was not enough.
"PEPFAR also relies on African leaders to take responsibility for the success of programs," he said.
"The developing world must set priorities and there is no greater priority than saving a human life," he added.
PEPFAR has contributed $1.4 billion to HIV/AIDS programs in Ethiopia since it was launched by Bush in 2003.
Bush also encouraged the US to remain committed to saving lives in the developing world by promoting fighting disease. "Isolationism is always shortsighted," he said.
HIV/AIDS funding has diminished in recent years due to the global economic recession.
Last week, the Global Fund for HIV/AIDS, malaria and tuberculosis, the leading funding agency for the diseases, said it would not renew funding this year.
"It's the wrong thing to do from my personal view, it will create a serious problem in terms of putting people on treatment," the executive director of the UN agency for AIDS Michel Sidibe told AFP.
An estimated 22.9 million people are infected with HIV in sub-Saharan Africa, with the majority of cases in eastern and southern Africa, according to the UN.
The ICASA conference is being held in the Ethiopian capital until December 8 and is expected to attract some 10,000 delegates.