Arsenals shoot down Medeama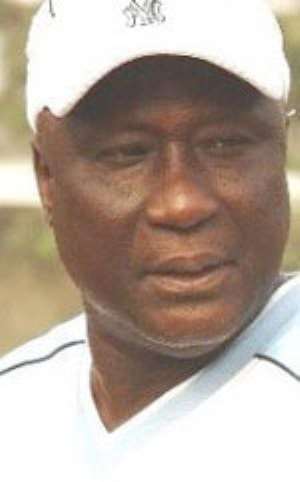 Coach Bashiru Hayford of Medeama
At the Golden City Park at Berekum, visiting Medeama S/C put up a gritty fight to avoid defeat, but it appeared their fighting was not strong enough, as they eventually bowed 2-3 to the homesters.
It was one match that generated a lot of heat and debate even before it kicked off, and the action on the pitch attested to the desperation by either side to carry the day.
After Prince Amponsah's goal had been cancelled by Louis Agyemang's equalizer, Arsenal showed they were in to win the game, as Jafaru Danjuma restored the lead for Arsenal, but again, Louis Agyemang was on hand to secure parity for Medeama, and at a point, it appeared the game was heading to a 2-2 end. But that was when Kwasi Acheampong stepped up to once again restore Arsenal's lead and placed Medeama beyond redemption from Louis Agyemang.
The game Kwasi Acheampong scored the match winner to deny Medeama a share of
At the Kpando Park, Tema Youth recorded their second straight win this season with a Bernard Akuffo goal scored in the 38th minute to keep the Tema team's desire to rise from the bottom on.