Sir Alex Ferguson: Chelsea are still a threat to Manchester United in Premier League title race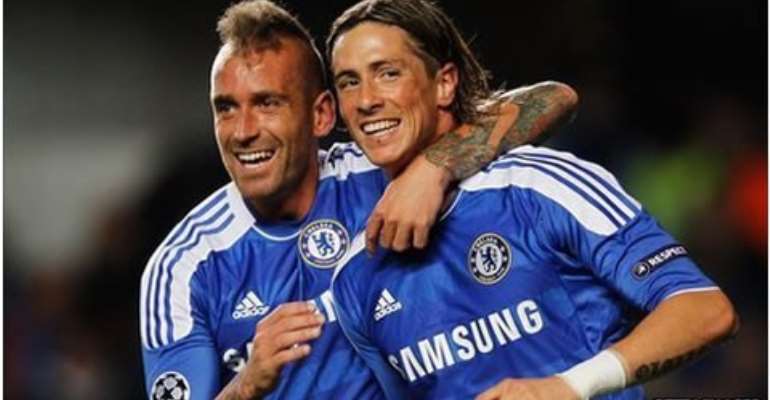 Manchester United manager Sir Alex Ferguson believes that Chelsea are still a threat in the Premier League title race despite their recent slump in form.
The west London outfit have only won two of their last seven games and are yet to seal their place in the last 16 of the Champions League after losing to Bayer Leverkusen in midweek.
However, Ferguson is certain that Andre Villas-Boas' men can overturn their current form and come back as title contenders.
"I would never dismiss Chelsea because the progress they have made in the last decade is there for everybody to see," he told reporters.
"They have won three titles, they have won the FA Cup a few times. They are bang in there in the European competitions. They have reached semi-finals and a final.
"That experience will help them to come out of this bad spell."
Ferguson also insisted that teams like Chelsea and Arsenal should not be written off because they have the potential to rebuild their teams through their youth systems.
"I don't know what their rebuilding programme is like in terms of the young players," he said.
"But if you take the case of Arsenal, they were written off.
"Arsene Wenger was getting terrible criticism. Now everyone is saying they have a chance to win the league again. That is what football does.
"There is inconsistency from everyone at some point in the season. Everyone drops points.
"My aim is to make sure we don't drop more than the rest."