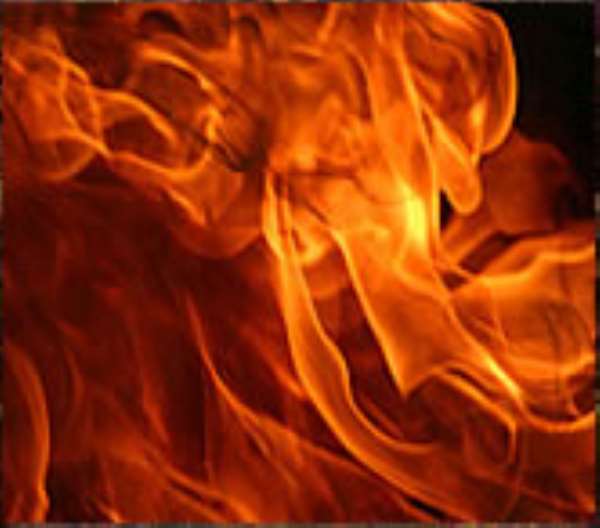 Fire has completely razed down Rainbow Radio, an affiliate station of Adom FM, at Sefwi Juaboso in the Western Region.
The fire which is believed to have been caused by an electrical fault, started around 5pm on Monday when the station was picking live commentary feed of the Glo Premier League from Adom FM.
Staff of the station helplessly looked on as the whole building was gutted.
Juaboso, a district capital, has only three fire personnel stationed there without a fire tender to complement their work. They also have no official vehicles to carry out their duty, thus resorting to the use of motorbikes as means of transport.
The General Manager of Rainbow Radio, Joseph Kobina who confirmed the story to Adom News said equipment ranging from studio mixers to transmitters were all destroyed.
According to him, the fire personnel who arrived on the scene, without any firefighting equipment, could only look on as the fire consumed the station until heavy rains fell and put out the fire.
Story: Kofi Adoma/Adom News