Yaw Preko against rushing youth to senior level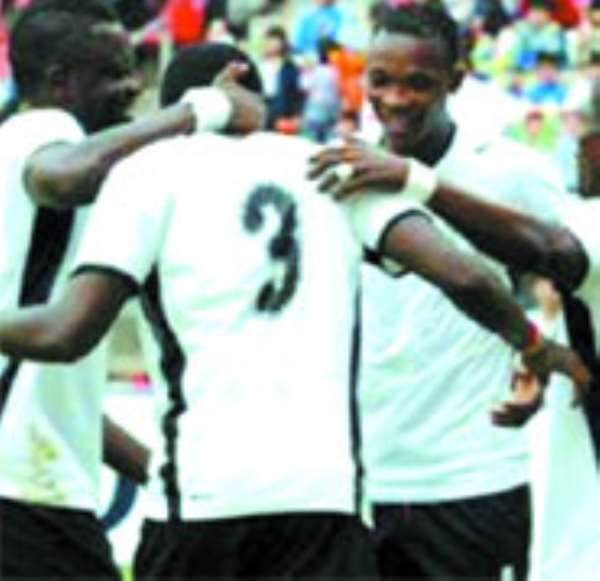 The 'golden era' of youthful players has benefited Ghana
Handlers of the Black Stars have been advised to allow players who stand out at youth championships to develop before being promoted to the senior level.
The assistant U20 coach of Ghana, Yaw Preko, told KickOffGhana.com the status quo does not augur well for the youth players who may need more time to build up in their career.
"Our two strikers [Kwame Nsor and Richmond Boakye Yiadom] have what it takes to get far.
They just have to show it because if you don't show it on the pitch when you are needed, it doesn't do much for how good you are," the former Anderlecht marksman said.
Preko noted that with Ghana's inability to qualify for the U23 Olympics games, it will serve the west Africans good if players are taken through the process until they are prime for the senior side.
"I think we should not rush them from a tournament like this. Two years ago we were the best at Under-20 level but now we couldn't even qualify for the U-23 Olympics.
That shows we are rushing the boys. From here we want to go to the Black Stars straight away.
Most of the guys have their minds on the Black Stars from here, but those days it wasn't like that. You progressed gradually.
"We should not rush the boys because it is going to get choked and when it gets choked what happens to those who get left behind?
These days it is easy to go to Europe. Any agent can buy you a ticket, get you a justifier and if you are lucky you find a club.
It does not mean the player is ready for the Black Stars. We need to open our eyes well otherwise we will struggle," he stated.
However, contrary to his argument some players such as Andre Ayew, Jonathan Mensah and Samuel Inkoom among others, who were graduated to the Black Stars right after winning the U20 world championship have been vital players for the senior national team.