Guardiola hits back at Mourinho ahead of EL-Clasico 3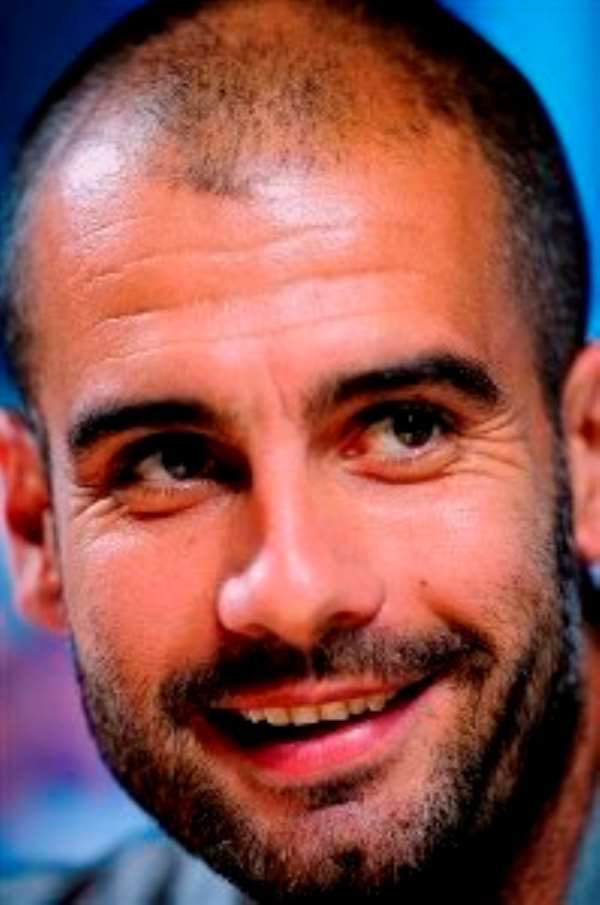 Pep Guardiola.

Barcelona coach Pep Guardiola presided over a pressurised and incident-packed press conference ahead of his side's meeting with Real Madrid in the Champions League on Wednesday night, praising opposite number Jose Mourinho's media abilities while also raising the stakes of the match itself.
The Catalan boss was asked to address the war of words with Mourinho that saw the Madrid coach react strongly to Pep's comments about having a Portuguese referee for the vital encounter on Wednesday evening.
"He spoke directly to me, so I'll do the same to him. Tomorrow we'll take to the pitch at 20:45. Off the pitch he's beaten me," he said.
"In this room [the press area] he's the f***ing chief, the f***king boss, and I can never compete with that.
"It's the kind of game that I won't play because I can't do it."
Justified
"I won't justify my words, either," he added, referring to what some perceived as inflammatory statements in light of the first two Clasicos, particularly that Copa del Rey final defeat.
"I congratulated Real Madrid: they deservedly won the cup on the pitch against a team that I represent and that I'm proud of. I didn't put that down to the referee. I've never done that."
"On the field I try to learn a lot when I play against him. Off the field, I try to learn little. You can play in many ways - the method he uses is very good."
Iniesta Absent
Guardiola revealed that his side would be damaged by the absence of Andres Iniesta, who has failed to recover in time for the semi-final clash.
"Andres Iniesta is injured. I could tell you he is 80% certain to be out, but I am saying he is 100% out. He will not play."
The Catalan club have several injury concerns with Eric Abidal, Maxwell, Adriano and Bojan Krkic are being confirmed as missing for Wednesday's encounter with Carles Puyol and Gabriel Milito also being rated as doubtful.
As to who will replace Iniesta and who will play on the left side of defence, Pep offered a darkly humourous response.
"Puyol, [Javier] Mascherano, [Andreu] Fontas, whoever is suitable. What is certain is that we'll line up with eleven men," he said.