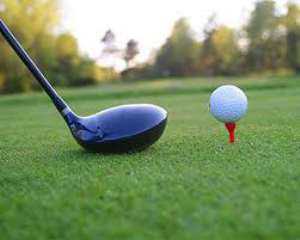 Barely three weeks into office, as captain of the Achimota Golf Club, Mr. Rene L. Gameli-Kwame has rolled out his vision for the club. In his post election interview, the versatile middle-aged golfer revealed that plans are in place to ensure that Achimota Golf Club maintains its position as the premier golf club in the country.
To begin with, he and his team plan to raise funds as soon as practicable, to improve the irrigation system, a development which will guarantee that the course is green all year round.
The new captain added that: 'I will also invest in golf course equipment and machinery to compliment the irrigation systems, and to ensure that the fairways and the greens are well manicured and maintained.'
By way of infrastructure, the captain and his council will continue with the on-going 'New Club House' project, with the aim of establishing modern and comfortable changing rooms, as well as a contemporary lounge facility.
With regard to the general management of the club, Mr. Gameli-Kwame explained that he will introduce the necessary human capacity and provide the needed technology (ICT) for the general administration and management of the day to day running of the club. This includes course maintenance, membership services, accounting, handicap monitoring, tournament management and security access among others.
In his quest to build on the successes of his predecessors, he noted that he will promote the Achimota Golf Club to corporate Ghana as the preferred place to host golfing events.
Reacting to the club's membership and growth, Mr. Gameli- Kwame said he will reduce membership attrition and embark on a membership recruitment drive by providing a social atmosphere where good conduct, discipline and mutual respect for all are promoted.
Other plans on the captain's mind include seeking partnership/sponsorship to develop the driving range to a higher level as well as reaching out to international golfing associations such as the USGA, R&A, Tiger Woods and Ernie Els foundations etc. for support.
In private life, Rene L. Gameli-Kwame is the executive director of OAK LININGS Limited (RHINO). He is also the founder and managing partner of The Kore Group Limited, a boutique strategy consulting and business advisory company.
Rene L Gameli-Kwame holds a Master of Business Administration (MBA) from Goizueta Business School – Emory University, Atlanta GA, and a Bachelor of Art degree in Economics and Geography from the University of Ghana Legon. He is married with two children.
Meanwhile, Captain Kwame will host his maiden Monthly Medal Play competition this Saturday at  the Club, and has extended invitation to golf clubs from far and near to participate in the 18-hole competition.