Dede Ayew Wants To Join KP Boateng At AC Milan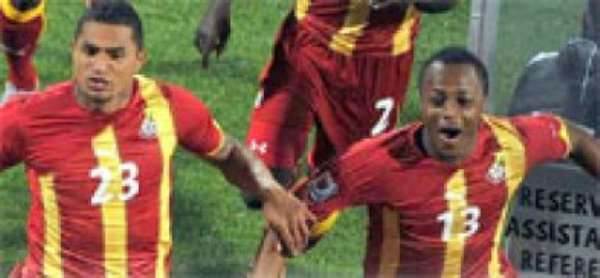 Ghana midfielder Andre Ayew has shocked his French club Marseille by saying he would like to leave to join AC Milan this month, his agent has revealed.
The Black Stars winger signed a contract extension at the start of the season which pointed to a long term future at the club.
Despite having a good season at Marseille, Ayew's agent indicates his player wants to move to the San Siro in a possible reunion with his national teammate, Kevin Prince Boateng with whom he has forged a strong bond, evident in their World Cup appearance during South Africa 2010.
Ayew struggled at Marseille and was sent out on loan to Arles Avignon last season but after excellent African Cup of Nations and World Cup outings he returned to the club and his contract was extended.
But his agent, Etienne Mendy, has shocked Marseille by suggesting that his client would be interested in an experience at Milan, as he doesn't rule out a move away from France in January.
"Compared to last summer things have changed now. The player wants to leave to go play in a major team in Europe," Mendy said.
"He would be interested in an experience at Milan for example."
The 21-year-old was voted one of the best Ghana players in the World Cup.
He plays at Marseille as a winger but can operate as both midfielder and striker as his versatility is one of his best advantages.
The player holds an EU-passport as he was born in France.
Ayew is the son of Abedi Pele, Ghana's football legend and a former player who helped Marseille to win the Champions League.