Lionel Messi wins World's Best Player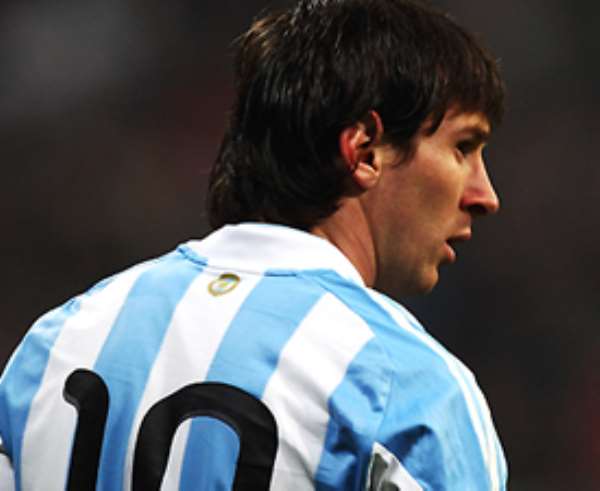 Lionel Messi of FC Barcelona and Argentina has won the inaugural FIFA Ballon d'Or award for the best player of 2010.
This sees the Argentine retain the award for the footballer of the year: last year he was the undisputed winner of the FIFA World Player of the Year award and the Ballon d'Or prize, which have this year merged into one single title.
Messi thus becomes one of a rare few to win the award twice in a row, beating club teammates Xavi and Andres Iniesta, both of Spain, in the process.
Best Yet Again
FIFA's voting panel judged Messi to be the best due to his astounding club form. In La Liga, Messi has spent the last twelve months scoring a goal a game. In those matches that he didn't score he often turned provider: in the 5-0 rout of Real Madrid, Messi set up two of the strikes for his teammates.
A disappointing World Cup for Argentina could have hampered Messi's chances - in World Cup years, it is often players from the winning team that win the Ballon d'Or. But this seems not to have dissuaded the voters from backing Messi.
Xavi, meanwhile, missed out despite a year in which he provided the most assists of all, and had a passing rate the likes of which is seldom seen. Andres Iniesta, another key assister who also scored the winning goal in the World Cup final, perhaps failed to win due to missing much of the year with injury.
Against The Grain?
Not everyone agreed with FIFA's decision that Messi should win. In a Goal.com poll run in the days leading up to the announcement, a majority tipped Xavi to win the award, with the Argentine in second and Iniesta a distant third.