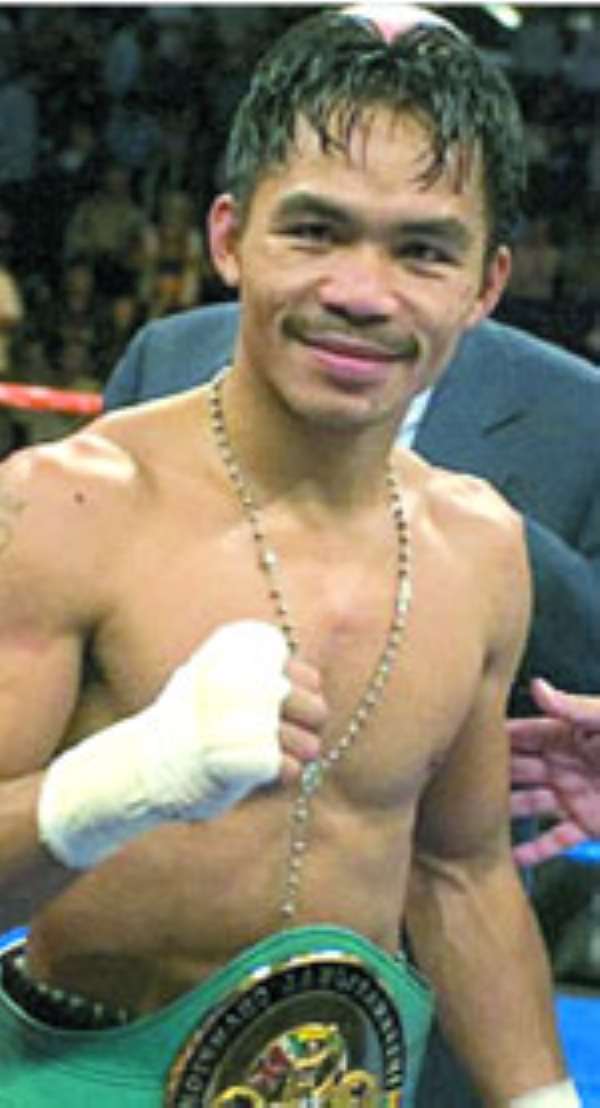 The Pacman-Meets Mosley in May
Manny Pacquiao is set to defend his WBO world welterweight title against Shane Mosley on May 7, according to promoter Bob Arum.
Arum had also sounded out lightweight champion Juan Manuel Marquez and welterweight champion Andre Berto but insists Mosley, who struggled to a draw against Sergio Mora in September having lost to Floyd Mayweather in May, was always his preferred choice.
"I thought Mosley was the best draw of the three and it would do the best business," Arum told ESPN.com.
"I think it's a good fight. I feel that Shane is one of the toughest guys left out there right now. He didn't get up for 'The Contender' guy [Mora], but he will get up for Manny Pacquiao.
"With Floyd, Shane had him in real bad trouble in the second round, so he's capable of doing a really good fight with Manny and Manny knows that.
It's a difficult fight because Shane has speed and power."
The fight will take place at the MGM Grand in Las Vegas at the welterweight limit of 147 pounds.
The 39-year-old Mosley, who has held titles at lightweight, welterweight and junior middleweight, told Fighthype.com: "Bob (Arum) is drawing up the contracts and I'll sign either Wednesday or Thursday."
He then added on ESPN.com: "I know that they think I'm an old man and that Manny is going to beat me. Let them think that.
"I still have power and speed. They thought I was done before I knocked out (Antonio) Margarito, too. So they can think whatever they want. I know what I can do." SL