Amissah-Arthur adjudged most influential personality for 2010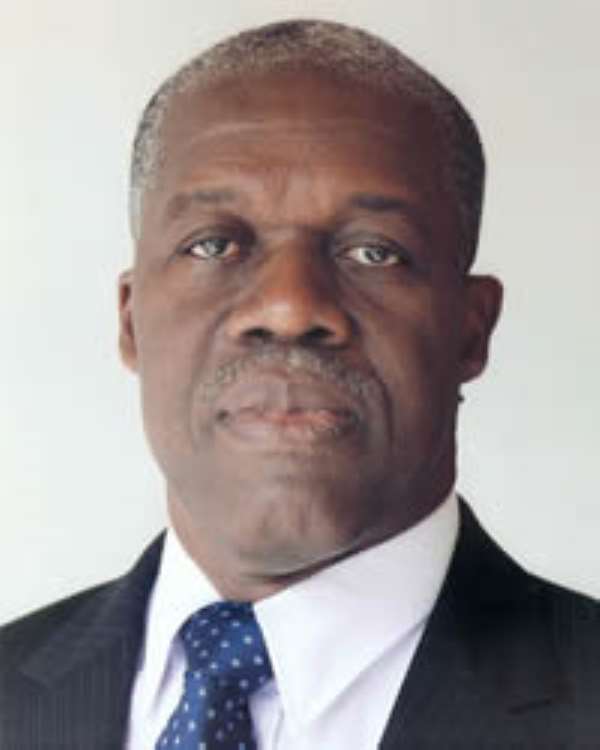 Kwesi Amissah-Arthur, Governor of the Bank of Ghana

IMANI a socio-economic think tank has for the first time released a list of what it terms 5 most inspirational public sector leaders in Ghana for the year 2010.
In its maiden edition the governor of the Bank of Ghana, Kwesi Amissah Arthur has been named the most influential personality in the year 2010 by the Ghanaian think tank, IMANI Ghana.
According the statement released on Monday, Mr Amissah-Arthur was adjudged top of the list among public personalities as a result of the way he has carried out his duties on the Monetary Policy Committee.
The governor of the central bank is said to have steered clear off political pressure in compelling the banks to reduce interest rates.
The statement further added that Mr. Amissah-Arthur has shown assertiveness in the conduct of his duties and has diplomatically "rebuked the government to pay the contractors and stop dithering, since this has an effect on non-performing loans in the system, and by extension lending rates."
According to the group, the criteria used for the rankings was first of all based on the opinions of "keen observers of the public sphere who were approached. They reflect a review of media accounts, policy statements, public records and documented outcomes from the perspective of independent researchers who nonetheless would have their personal biases as to what constitutes 'accomplishment'."
In a statement,it explained that the criteria graded a vast number of public sector institutions according to: The independence of the institution from the central government; How the institution engaged the public through the sharing and transfer of accurate information; How the institution has empowered the public and demonstrated a promise of transformation through hard work.
The Chief Executive of the Accra Metropolitan Assembly, Alfred Vandapuije came second on the list for what the group says is his "energy and commitment."
The Chief Psychiatrist at the Accra Psychiatric Hospital, Dr. Akwasi Osei came third.
The commissioners of the Commission of Human Rights and Administrative Justice (CHRAJ) and the Frontline Staff of the National Disaster Management Organisation (NADMO) came fourth and fifth respectively.
Click here to read the full statement
Story by Derick Romeo Adogla/Myjoyonline.com/Ghana