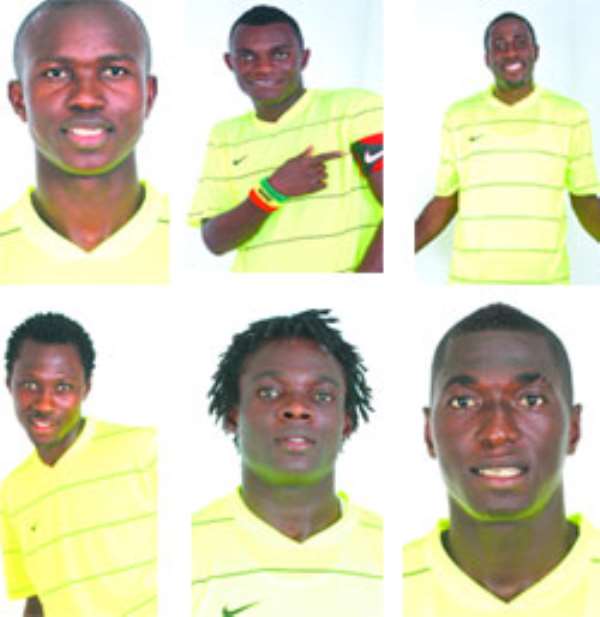 From top left: Andre, Togo, Benjamin, GhanaAwal, Ghana, Mohamed, Ghana, Kalusha, Nigeria, Zulu, Liberia
All is set for the ultimate showdown in the MTN Soccer Academy Season 4 – West Africa, Ghana's only and undoubtedly most exciting soccer reality show.
The final show, which has been slated for tomorrow, will witness the crowning of the ultimate winner of the competition, ending 85days of thrilling soccer action and entertainment.  The winner of this year's soccer reality show receives the highly coveted prize of a two-bedroom house, including a two-week training stint with South Africa's Supersport United.
For their prizes, the first and second runners-up will also receive a brand new Hyundai Tucson 4wheel drive and a Hyundai i10 respectively.
The grand finale will also feature a night of great musical performances by some of Ghana's most renowned music icons as well as other refreshing spectacles of fashion display by one of the country's most celebrated fashion homes.
Patrons can certainly look forward to an unforgettable night this Saturday at the Soccer Academy grounds.