EOCO raid: GFA complains of missing documents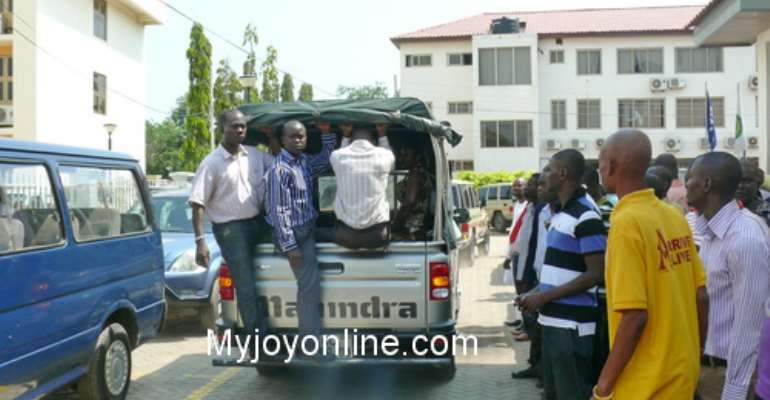 The Ghana Football Association is complaining of missing letters from the heap of documents taken away by the Economic and Organised Crimes Office (EOCO).
The anti-graft unit raided the GFA offices last week and took away documents and nine computers after securing a court warrant.
The raid according to officials of EOCO, was to facilitate investigation into some alleged financial malfeasance by the FA officials.
The action provoked a storm of controversy with the Ghana League Clubs Association voting to suspend all local leagues in the country and FIFA threatening to ban the country if the government interfered with the activities of football administration in the country.
Cool heads appear to have prevailed with GHALCA calling off the league suspension and the EOCO returning the seized documents and computers.
But the GFA Vice Chairman Fred Pappoe told Joy Sports some key documents were missing from the pile returned to the FA on Monday.
"With respect to the files they have returned almost all of them but we realized there are about close to five or six letters missing in some particular files. Files relating to Puma and Onetouch," he said.
"We have drawn their attention to it," he indicated.
Puma is the official kits sponsor of the national teams, while Onetouch (mobile telephony service now known as Vodafone) previously sponsored the national league).
According to him, EOCO has admitted those letters were missing from the pile returned and has undertaken to search and return them to the FA.
Meanwhile the last matches of the first round of the GLO Premier League will be held Sunday after which the league will take a short break during the festive season.
The second round begins on January 9, 2011.
Story by Nathan Gadugah/Myjoyonline.com/Ghana