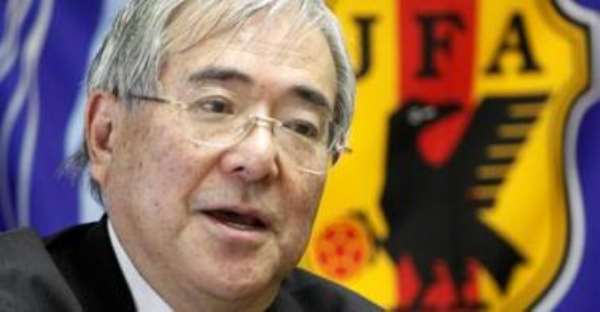 Junji Ogura, FIFA executive committee

The Japanese FIFA executive committee member has said England's World Cup bid failed so utterly because of the country's media investigations into the world governing body.
Junji Ogura, who was thought to favour England's bid to host the 2018 tournament, was impressed by a presentation in Zurich that included David Beckham, Prince William and prime minister David Cameron.
He said that investigations by the Sunday Times and the BBC's Panorama programme had irretrievably harmed the country's chances however.
"I thought England was a very strong candidate," Ogura told the BBC. "Their presentation was one of the best presentations.
"But I think there was a big influence from the BBC and the Sunday Times. These reports possibly influenced people. It made damage for some people."
Russia was chosen to host with England crashing out of the contest in the first round with only two votes, including that of former FA chairman Geoff Thompson.
Reports have circulated that FIFA president Sepp Blatter gave a private address to the members of the executive committee before voting took place, reminding them of the investigations.
"We have had difficulties with them," he said, according to the Daily Mail's Charles Sale.
Surprisingly it is also reported that the second member to vote in favour of England was African football president Issa Hayatou, the subject of one of the probes into irregularities.
Asked whether he had voted for England, Ogura replied: "I cannot say anything. It's totally complicated. Nobody will say which country they voted for."
Spain-Portugal and Netherlands-Belgium were the other two bids to miss out, while Middle Eastern state Qatar won the right to host in 2022.