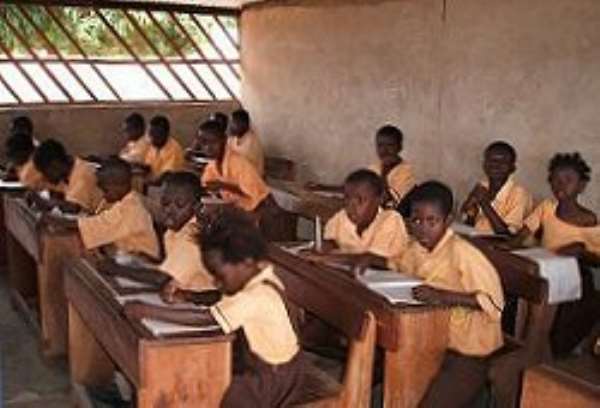 One hundred communities in the Amansie-West and Asante-Mampong districts of Ashanti Region, would benefit from an education project, pioneered by Care International to increase enrolment, retention and academic performance of girls in basic schools.

The two districts were selected from the project dubbed REGAL which is funded by the General Electric Foundation, based in the United States (US), to make the school environment more attractive and friendly to the girl-child.

Mr Eric Balangtaa, Project Officer at the Kumasi Office of Care International, was addressing a day's capacity workshop for Girls Education Officers at Fumesua in the Ejisu-Juaben Municipality.

Their target, he said is to provide the opportunity to about 7,000 girls to successfully go through the primary school by 2012.

To achieve this, there would be improved schools infrastructure, supply of teaching and learning aids, strengthening of community support for girls and awareness creation.

He said about 700 teachers would undergo gender sensitivity orientation.

Mr Balangtaa attributed the low enrolment of girls in schools in rural communities to the twin evil of poverty and negative traditional practices.

He said in 2005, only 45 per cent of girls in the Sekyere-West and 32 per cent in the Amansie West districts were enrolled in school to reinforce his point.

The Ashanti Regional Girls' Education Coordinator, Mrs Emma Amoateng-Mensah, lauded the provision of girls' recreational and sanitary facilities under the REGAL project.

In all, 26 participants attended the workshop and were taught gender facilitation skills, child rights issues, advocacy for girls' education and enrolment drive.