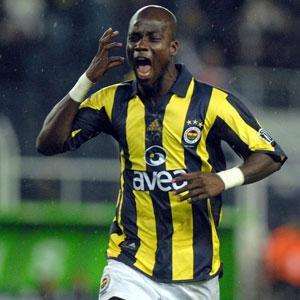 After years of injury and struggle to find a reputable club, the Ghanaian soccer star Stephen Appiah has secured a one year deal with the Italian Serie A side-Cesena
BBC reports that, 28 years Stephen Appiah signed a year deal with Cesena with an option of another year should the club be satisfied with his performance and continues to stay on top.
Stephen Appiah who used to play for Cesena's rival side Bologna expressed his gratitude to Bologna for giving him the opportunity to play once again and hope to rejuvenate his football career with Cesena.
Stephen Appiah in his international football life has played for Udinese, Parma, Brescia, Juventus and Bologna
It has been a hustle for Stephen Appiah and I am happy for him. GhanaCelebrities.com wishes him good luck at his new club. It would be great to see him play once again in Italy.
Enter your email address to receive our news/articles straight in your inbox: