Claude Le Roy: Ghana missed semi-final due to absence of Essien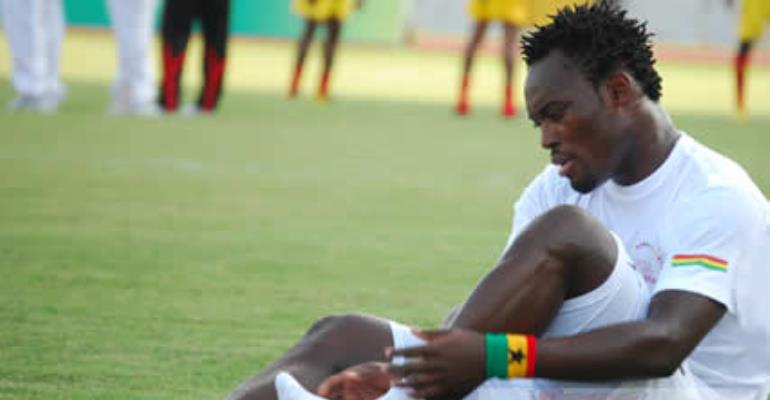 Former Ghana coach Claude Le Roy believes the Black Stars could have made it to the World Cup semi-final with midfielder Michael Essien.
He said the Chelsea ace is of a class of his own and would have made a difference to the team but was full of praise for his former side despite losing to Uruguay.
"If Michael Essien had been there, I'm certain Ghana would have reached the semis," Le Roy said to FIFA.com as one of the experts analysing the African teams.
"They lacked a player of his calibre as he's one of the most complete players in the world. He's not only capable of doing everything, he does it all well."
Le Roy, who took Ghana to their first World Cup in 2006, said midfielder Anthony Annan and Richard Kingson stood out among their peers.
"I was dazzled by Anthony Annan. I found him at Hearts of Oak when he was playing as a right winger and as soon as I moved him into defensive midfield, I felt he could be great.
"He's an extremely intelligent player."
The Serbian, who quit the west African side in 2008, said the team has grown with maturity and demonstrated great balance in the tournament.
"I'm extremely sad for them. I called the players right at the end of the game and told them they could be proud. It must be a terrible feeling to come so close to a World Cup semi-final and miss out.
"The team demonstrated plenty of maturity and were very well balanced. They played the kind of football that was expected of them. The defence was very satisfying and Richard Kingson was top quality; he's an underrated goalkeeper.
"They need to continue working and keep pushing themselves to avoid resting on their laurels. The goal now is to win the next Africa Cup of Nations," he noted.



Source: Yahoosports