Africa set to gain from new Fifa rules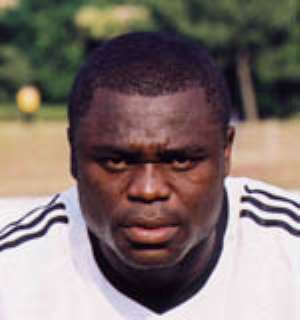 Fifa officials are moving closer to a ruling which will allow players who have competed as a junior for one country to still follow an international career with another. The Fifa committee which deals with player status is to revise regulations which currently forbid players from competing for more than one country, a ruling which has seen Africa lose plenty of talent to European countries.
But now the door could now be open for many to resume international careers.
There are many past and current examples of African players who have been capped at junior level by a European country but then never gone on to make the grade at a higher level.
The new ruling from Fifa could make these players available for African teams who would have otherwise missed out.
A classic example is the young Newcastle striker Shola Ameobi, who is both a British and Nigerian citizen. Last year he chose to play for England's under-21 side instead of taking up an invitation from the Super Eagles.
But if he does not progress to the full England side in the coming years he could, after a prescribed period of time, become available for the Nigerians.
At last year's world under-20 championships in Argentina, the Dutch used Ethiopian born Youssef Hersi and David Mendes dos Santos, originally from the Cape Verde Islands, in their team.
Neither look likely to ever go on and win full international caps for Holland, but both have immense potential for their African nations.
In the past, players like Roger Boli (Cote d'Ivoire), Samba Ndiaye and Kaba Diawara (Senegal), Edgar (Angola), Toni (Guinea Bissau) and Vikesh Dhorasoo (Mauritius) all committed themselves to European countries but never got further than junior level.
That meant they could never develop an international career with their African countries of origin.
The new rules have yet to be finalised but should be drafted in time to be included in the new Fifa statutes for 2004.