Odumase gets WBC "B" grade title shot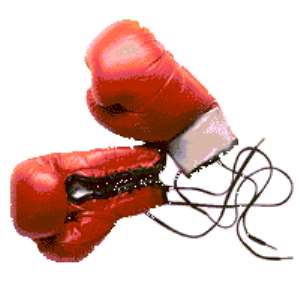 South African junior lightweight champion Mzonke Fana's reputation as being the country's most brutal boxer, could be tarnished by Eric Odumase of Ghana at Graceland in Secunda on November 15. The "Rose of Khayelitsha" from Western Cape as Fana is popularly-known, will put his WBC 'B' Grade belt on the line for the first time against the unknown Ghanaian from Accra. This will be his first title defence away from home which will top a Branco Universal Production tournament. "Fana has clearly run out of opponents locally in his division after six successful defences of his national title, and he is currently ranked 17th by the WBC," said Milenkovic. "If he is to take the international route and maintain his credibility then I believe he has to beat the likes of Odumase to become a legitimate world title contender." The promoter said boxing in South Africa had been given a black eye in the past weeks by some shocking mismatches and that he had an obligation to put an end to "this nagging trend". He also refuses to wrap his leading fighters in cotton wool.
He said Mzonke will consequently face one of the toughest tests of his 17-fight professional career against the rugged Odumase.
"I had the option of replacing Odumase with an alternative challenger but decided to take this route in consultation with Fana's camp," explained Milenkovic.
"Fana's handlers believe their man is ready for the bigger challenges and agreed to the postponement in order to get their man in with Odumase."
Odumase's 12 victories (7 ko's), two losses and two draws boasts virtually an identical ring record to that of Fana ,15 wins (4 ko's) and two losses.
Fana won the vacant title after flattening Patrick Malinga in just two rounds while defending his national title for the fifth time. He has gone on to defend it for the sixth time with a win over Ali Funeka.
The WBC International title was forfeited by Phillip Ndou for failing to face Fana.
Milenkovic's other charge Oupa Lubisi, will host Zolani Marali of the Eastern Cape, in what will be the local boxer's second defence of his South African junior featherweight title.