Baba Jamal In Cat And Mouse Game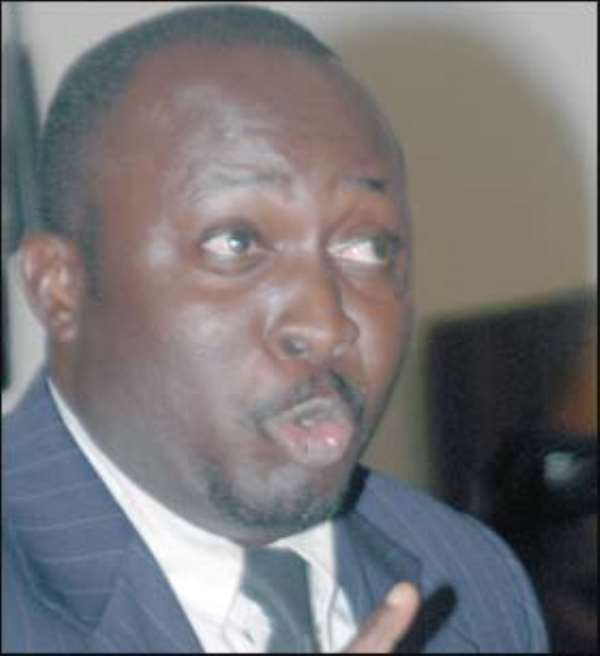 Baba Jamal
Baba Jamal, the Eastern Regional Minister is reportedly at his wits end in a bid to rubbish a DAILY GUIDE story on a potentially bloody feud between two chiefs in his region so it does not appear that another chieftaincy row is in the offing.
Though there is mounting pressure on the chiefs to deny the story, they have maintained their story and stood by the paper's publication.
"He [Jamal] told me that I should tell the media that I was shot last year, more so the DAILY GUIDE story is not factual and all that but I insisted that when I was shot at is not relevant and that what is relevant is why I was shot and how come the people who shot at me are walking around as free men.
"If you heard him tell any radio station we have denied the story, it cannot be true, we can't deny DAILY GUIDE. We gave the story to you and we stand by it.
The Aworasahene is quiet today because the Okyenhene, Osagyefo Amotia Ofori Panin has asked him to stop talking and leave the matter to him [Okyenhene]," one of the players in the dispute told DAILY GUIDE yesterday.
DAILY GUIDE has gathered that the Okyenhene, Osagyefo Amotia Ofori Panin, would this morning be meeting both the Asamankese and Aworasa chiefs over the matter.
Yesterday, the West Akyem Municipal Chief Executive, Seth Otchere, called DAILY GUIDE to complain about the front page  story headlined: 'My Head In Danger- chief cries out'  and alleged that the sources quoted were with him and were denying the publication. This later turned out to be false.
DAILY GUIDE yesterday published that a simmering tension between the chiefs of Aworasa and Asamankese in the Eastern region has reached boiling point and the situation may soon degenerate into a bloody war between the two towns.
The story disclosed that because of the chieftaincy feud, the Odikro of Adeimbra No.2, Baffour Kwadwo Abbam, a chief loyal to the Aworasa chief, was ambushed at night and seven bullets pumped into his body by people who warned him to stop assisting the Aworasa chief in selling the Okyeman Customary Lands.
Though the chief who was shot at and the Aworasa chief were yesterday morning on a number of radio networks to give credence to the story, DAILY GUIDE has gathered they were invited to a meeting held by the Eastern Regional Security Council and prevailed upon to deny portions of the story.
Baba Jamal, yesterday, told Joy Fm that he was sitting with the Odikro and that the man was not in bandages as his photo portrayed and that there was no cause for alarm.
By Halifax Ansah-Addo