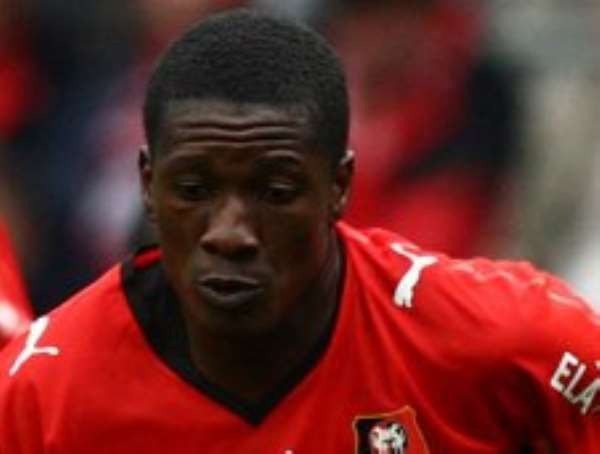 Gyan could be in action very soon
Ghana striker Asamoah Gyan will make a quicker-than-expected recovery from injury a thigh injury he suffered at the weekend.
The 22-year-old, who plays for Ligue 1 side Rennes, was expected to stay out action for three weeks after a suspected tear on Saturday.
But MRI scans have shown that no tears were suffered by the in-form striker but he is still in pain.
"The MRI scans showed that there were no damages which means there are good chances of me returning to the pitch early," Gyan told Ghanasoccernet.com
"The only sitcking point is the severe pain on the area and as soon as the pain goes I should be ready for action.
"I am already undergoing treatment with the doctors at my club and I hope things will turn out right soon."
Gyan was taken off during Saturday's league game against Lorient after suffering the injury.
He has scored 13 goals so far this season and remains Ligue 1's third joint top scorer.
Gyan has won the battle against fitness this term after injuries plagued his first season at the club.