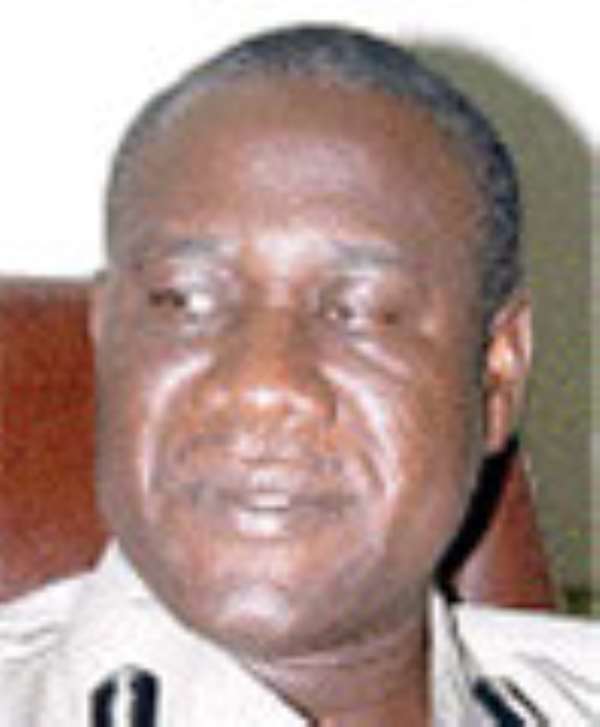 DCOP Frank Adu Poku, CID Boss

The Commissioner of police in-charge of Human Resource Development, Joana Osei Poku, has cautioned personnel of the Criminal Investigation Department (CID) of the Ghana Police Service, to stop the habit of sitting in the comfort of their offices to conduct investigations.
She advised that they should in turn endeavour to go out and do proper investigations into cases brought to them as part of their call to national duty, adding it was their duty to learn and critically analyze every statement they take from complainants, witnesses, and others.
Mrs. Osei-Poku was addressing 50 participants of this year's Basic Detective Training course at the Bureau of National Investigations (BNI) training school in Accra yesterday.
According to her, it was for some of the above-mentioned reasons and others, that the trainees had come together to undergo six weeks training in crime detection techniques, intelligence gathering, crime scene processing, cultivation and handling of informants, criminal investigations and law, criminal procedure, human rights and report writing among others.
The participants were selected from the Ashanti, Volta, Central, Brong Ahafo and Western regions.
The re-training is however to build the capacity of personnel, as well as improve upon "what we do. The CID occupies a very important place in the structural and operations of the service, because you are the beginning of where we have to unravel the many difficult situations that we face our selves.
"Your task, indeed, as CID men, is not just to wait until the crime is committed before you unravel, every CID should be able to train his mind to gather intelligence," she noted.
Furthermore, the police boss noted that in this era of community policing, it was very important to communicate and interact with people in society.
This, she indicated, would help detectives gather information on cases assigned them, and even at crime scenes.
Mrs. Osei-Poku also urged the participants to share ideas and learn from each other for the task ahead.
The public, she pointed out, would be willing to assist the police, only when "we know how to interact with them; how to gather information from them. It is when we have been able to do this, that the police administration will, as a group, be able to win the confidence of the people."
In conclusion, the Human Resource Developer called on the media to assist the police with information regarding crimes committed in the localities.
Also, the Director General of CID, Deputy Commissioner of Police (DCOP) Frank: Adu Poku, mentioned that the dividends of the course, which started last year, had been beneficial in the discharge of detective duties, hoping that the participants would give it the necessary attention and support.
"Crime in our contemporary society is becoming so complex and sophisticated that the need for regular update of skills cannot be overemphasized," he expressed, and added, "as detectives, we need to acquaint ourselves with the latest technological advancements in policing."
This includes listed forensic techniques, in order to ward off threat to civil liberties caused by, what he termed, rapidly advancing technology.
He cautioned, "you will not be awarded certification as trained detectives, just because of your participation in this training programme, rather your certification as a trained detective would be based solely on your satisfactory performance, after your assessment of the six weeks course."
He also expected that the experience gained from this course would go a long way to improve their skills, and further enhance their competence.