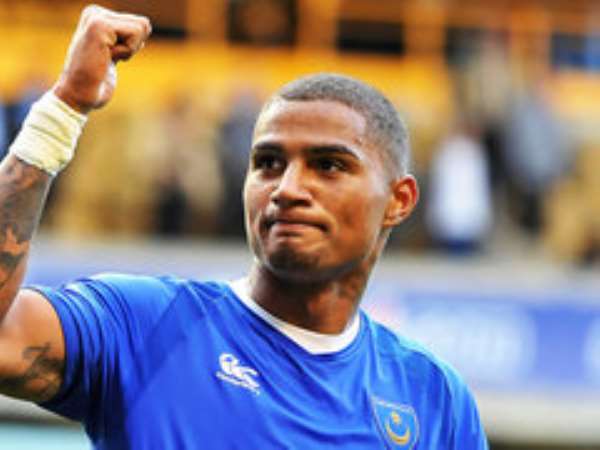 Boateng has revived himself at Pompey
Portsmouth midfielder Kevin-Prince Boateng says he was never given a chance to prove himself at Tottenham.
The ex-Germany U21 international and Ghana hopeful had the last laugh on Sunday when he netted a penalty at the death against Spurs to set up an FA Cup final against Chelsea next month.
"In a month you can't show a new gaffer who comes in what you can do," the 23-year-old said.
"I tried my best and it was not good enough for him so it was better for me to leave.
"It was my decision to leave, I wanted to go to Portsmouth. I knew what position they were in but I saw it as my chance to play football."
Boateng is delighted for Portsmouth boss Avram Grant aftertheur FA Cup semifinal win over Tottenham.
Grant was hailed by his players following the victory, with the Pompey manager reportedly using the words of legendary American Football coach Duffy Daugherty to inspire his team.
"He is a great manager and believes in every player and tries to help them get better," Boateng said.
Meanwhile, the Ghanaian hero admits he just wants to play football.
Boateng says he decided to join Pompey knowing it could be his last chance to prove himself in the pro game.
Boateng and his fellow Wembley heroes may be sold in the summer but they are determined to go out with a bang.
It is a far cry from his time at White Hart Lane when he struggled to make the bench and was even spotted at an Essex Power League match, although he insists he was not playing amateur football.
"I would love to do that as I am a street player," Boateng said. "But I was just there one time to pick up my friend."