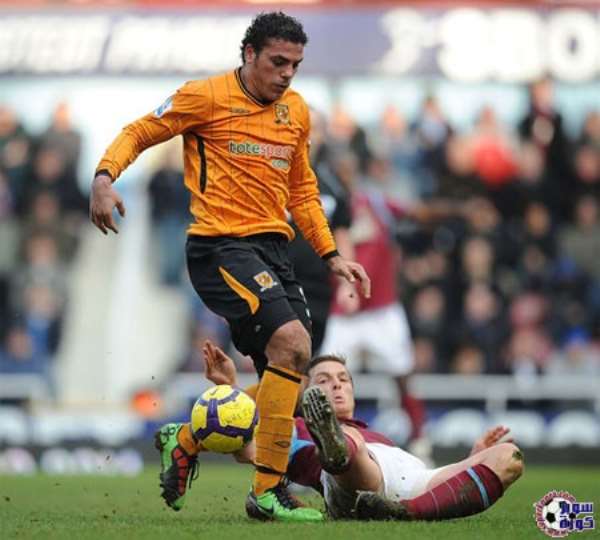 Egypt striker Amr Zaki failed to return to London Monday to join his premier league club Hull City.
Zaki, who is on 6-month loan from Zamalek to Hull, returned to Cairo with club's permission ten days ago for treatment.
He was supposed to show up in training on Monday.

But the 27-years-old international claimed on Monday he returned from Cairo airport for lack of traveling papers.
Zaki was branded by Ex-Wigan boss Steve Bruce as the most unprofessional player he has ever met. He used to turn up late every time he was on international duty last season when Zaki was loaned to Latics.
Zaki joined Hull last January and made 6 appearances in the premier league. He missed the last 5 games due to knee injury and yet to find the opponent net for struggling Hull.