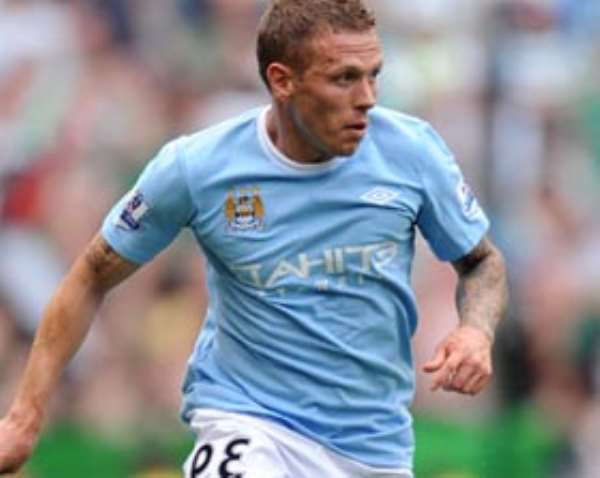 Craig Bellamy
Manchester City striker Craig Bellamy has claimed that he is "ashamed" to be a footballer as he launched an outspoken attack against his fellow professionals.
Bellamy, never far from controversy throughout his career, claims he is shocked by the behaviour of some team-mates and admits he gets angry when fellow pros show a lack of commitment on the field.
"I don't feel close to footballers. Sometimes when I see certain things I'm ashamed to be a footballer,'' he told the News of the World. "I don't go to nightclubs, I don't go to lounge bars, I don't spend my days shopping.
That doesn't interest me. I spend a lot of time with my children at home. That's where I feel good.
"I don't know how to be on the pitch as a tourist. Some lads do that but I can't. When I play, I play for real. I never pretend.
"I know I get carried away by emotion. I have always been like that. I don't give a toss whether that pleases people or not. I do my thing. What counts for me is the respect of my family, people who know me, my manager and my team-mates.''
Bellamy, 30, also said that his future at City could be bleak as they line up another summer of big-spending.
"New players are coming in a few months and I might be overtaken. I don't see myself playing for City in two or three years, lifting trophies,'' he said. "It's going to stop quickly. My body won't hold up for a long time.
I'll soon be 31 and that will quickly become a problem. I won't be able to play at my best any more and I will stop playing.
"I have had seven knee operations in the last nine years. I can't string three games a week together. My body does not allow me to play all the time."