Ronaldo Considers Man United Return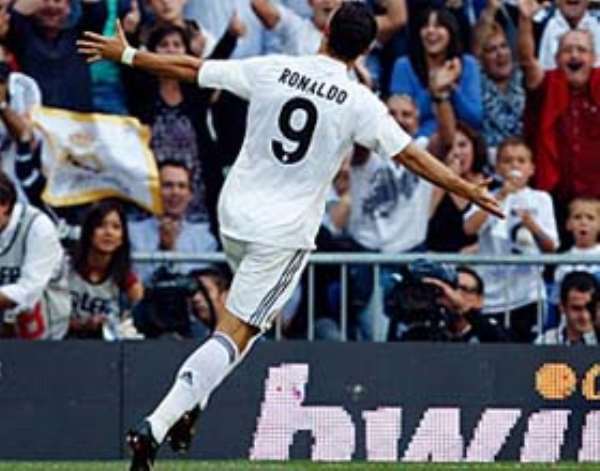 Cristiano Ronaldo
Despite making a world record £80 million move to Real Madrid last summer, Cristiano Ronaldo has said he envisages himself returning to play for Manchester United again in the future.
Ronaldo spent six seasons at Old Trafford before moving to the Bernabeu - winning three Premier League titles, the Champions League in 2008 and a number of personal accolades - and has adjusted well to life in Spain.
Two goals against Xerez on Saturday night took his tally in Madrid to 15 goals in 16 games in all competitions but despite his success in La Liga, Ronaldo admits that United still have a place in his heart and that he would like to return to the club.
"Of course I miss playing for Manchester United," Ronaldo said in the News of the World. "I played there for six years and that's a long time.
"I am still interested in watching Manchester United and, you never know, maybe in the future I could return to play there. It's always possible.
"I want to fulfil my contract here but, in the future, only God knows. I will not say I am not happy here at Real Madrid. I am really happy and everyone knows this is my club but, of course, I miss Manchester United, the boss, the players, because I left family there."
Sir Alex Ferguson brought an 18-year-old Ronaldo to United from Sporting Lisbon, paying £12.24 million in the summer of 2003.