Obed Ansah Resumes Training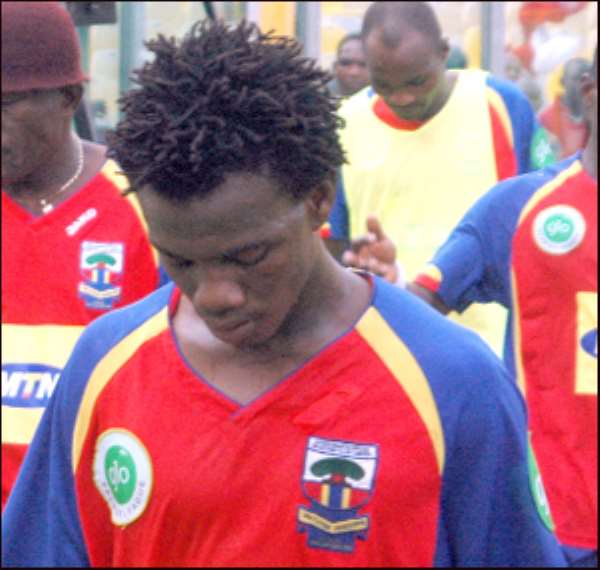 Obed Ansah
HEARTS OF Oak's intelligent midfielder Obed Ansah has resumed training after recuperating from an acute injury which has kept him out of action for sometime now.
A source hinted DAILY GUIDE SPORTS that the Hearts playmaker, noted for scoring important goals, started training with his colleagues this week.
He indicated that Obed Ansah has started showing glimpses of his former self at training, so he would not be surprised if the player is selected to feature in Heart's next league game.
The Hearts technical team, the source hinted, is delighted about the return of Ansah; and so is the entire playing body.
From I.F. Joe Awuah Jnr., Kumasi