Nations Cup Final Preview: Egypt - Ghana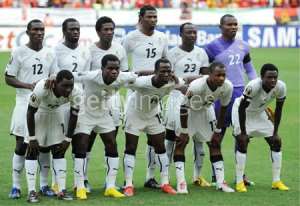 Kick-off: Sunday, January 31 2010, 1600 GMT – Luanda
After successfully negotiating their two main obstacles, Cameroon and Algeria, Egypt have now set their sights firmly on their seventh overall AFCON trophy. The reigning champions have hit form just at the right time and for Ahmed Hassan and company, this is a golden opportunity to become the first nation to win the title three times in a row.
With 14 goals in five matches, Egypt have impressed almost everyone at this year's AFCON, and many pundits strongly believe they will carry that momentum into matchday on Sunday. But Hassan Shehata and his boys are not interested in all the analyses, predictions and criticisms.
They are looking to perform and deliver on Sunday by playing their kind of football, winning in that familiar style of theirs and making sure that they go into the history books.
The Pharaohs are aware it's going to be a tough final and they could be given a nasty shock if they underestimate Ghana. But the North Africans are too experienced to fall into this trap.
Shehata, like in every other match, has already outlined an appropriate game plan, which he will be exhibiting against the Black Stars on Sunday evening. Youthful exuberance, fighting spirit and the ability to endure tough pressure may not be enough for Ghana to conquer the Pharaohs who have seen more than their fair share of high-octane matches.
Mission Almost Accomplished For The Black Stars
If one team in the 2010 African Nations Cup has surprised many critics, it is Ghana. Plagued by injuries, absentees, and a foiled start against the Ivory Coast, the Black Stars have swum back ashore and about to dine at the lord's table.
Egypt seem formidable, but Milovan Rajevac's boys will not be looking them straight in the face and yielding out on the turf. Ghana will try to stick to their own gameplan and refuse to be enslaved by the Pharaohs' strategy, which may lead to a final humiliation.
Resisting and beating host nation Angola and getting the backing of a sea of supporters has given the Black Stars extra motivation and drive and that will be their secret weapon against Egypt in the final.
The general support will tilt towards Ghana because of what the young and inexperienced players have been able to do so far in Angola. But in football, especially in a final, a rowdy support is like water off a duck's back. It never influences an outcome; and the Black Stars know it. They are, however, capable of playing and winning their match on merits.
TEAM NEWS

The Pharaohs are aware it's going to be a tough final
Egypt
No training session injury was announced. Therefore, the previous lineups are still intact. But Coach Hassan Shehata has kept his team away from the media like he did in Ghana 2008. He says it's a sacred moment of concentration.
Probable Starting XI: El Hadhary – Gomaa, Said, Fathallah – Mohammady, Fathi, Moawad, Hassan, Abd Rabo – Metab, Zidan
Ghana
The Black Stars have no fresh injury concerns either and eventhough the coach has demanded maximum concentration in the Ghanaian camp as well, the media have access to the team.
Probable Starting XI: Kingson - Inkoom, Sarpei, Addy, Vorsah - Agyeman-Badu, Dramani, Kwadwo Asamoah, Gyan - Ayew, Agyemang
PLAYERS TO WATCH
Egypt
Mohamed Zidan needs to be kept in check by the Ghana rearguard. The 28-year-old Borussia Dortmund forward could sting like a bee. He knows how to make himself invisible at the back of opponents, and knows how and when to surge forward to cause havoc.
Ghana
Andre Ayew is one of the workhorses in Ghana's attack. He has been attempting long-range strikes at goal and running down both flanks to elude his markers. The 20-year-old Marseille star may surprise El-Hadary on Sunday.
PREDICTION
Once again, the gambles taken by the coaches of both teams may decide the destiny of this encounter. Ghana's Rajevac will try to ensure his young lads are not overwhelmed by the occasion so that they can play freely in midfield in order to hamper Egypt's tight and pacey footwork.
The Pharoah's Shehata will be employing a strategy to dominate the midfield, and guarding against any leakage behind while trying to score as early as possible to take charge of the game and dictate the rest of the contest.
Egypt 2-1 Ghana