Udinese insist on Agyemang-Badu stay, Mensah out on loan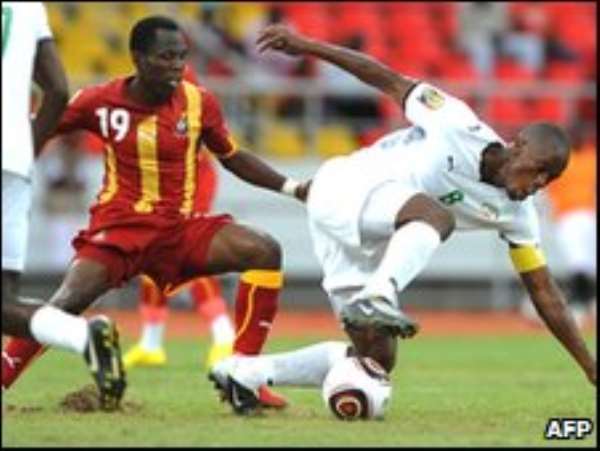 Badu has been key for Black Stars
Italian side Udinese have shown their desire to rush Ghana midfielder Emmanuel Agyemang Badu into their first team player by refusing a lucrative loan offer for the enforcer.
But Badu's compatriot Jonathan Mensah will sent out on loan to Spanish third division outfit Granada to continue his development, an Udinese official has told Ghanasoccernet.
Even though the Serie A side have already exhausted their own quota of foreign players in their team, Udinese say Agyemang-Badu will join the first team straight after the Africa Cup of Nations.
Both players signed for the club after they helped Ghana win the U20 World Cup in Egypt late last year.
With Udinese exhausting their quota clubs across Europe including Paris St Germain and German side Hanover have contacted the Serie A side for a loan deal for Badu.
His performance at the Afria Cup of Nations has further attracted interest which prompted the loan offer from the two clubs to boost their squad before the winter transfer window shuts.
But Udinese, who are struggling this season, say they want to keep Badu to boost their chances in league - affirming the 19-year-old as one of the best young midfielders in the world.
However, Mensah will have to continue his development in Europe by going out on loan to Granada, an indication that there is no immediate place for him in the team.
He is expected to return to Udinese by middle of this year if he impresses them while he is on loan at the Spanish.